The festive season is a time of joy, reflection, and the heartwarming pleasure of giving. As the leaves fall and the nights grow longer, there's a certain magic in the air that makes everything feel cosy and bright. This year, we're thrilled to bring a slice of nature's serenity to your homes with our unique collaboration gift set. Meticulously curated, this set is a bridge to tranquil woodland wonders and a warm, spiced embrace, right from the comfort of your home.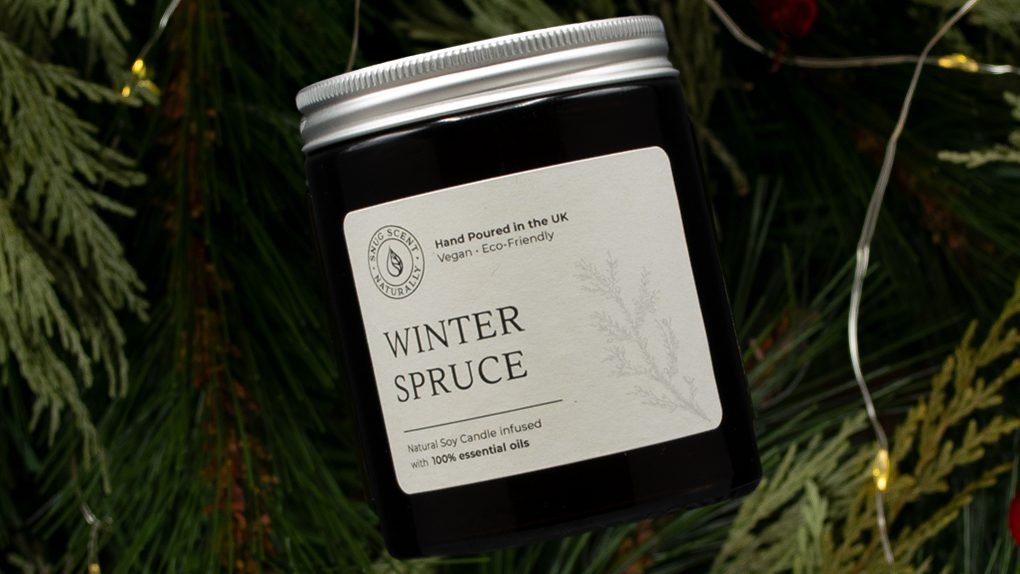 Natural Winter Spruce Candle
Our Winter Spruce candle from Snug Scent is more than just a wax and wick. It's a crafted journey to serene woodland wonder that awaits to be discovered with each flicker of the flame. As the candle burns gently, it releases a soothing, forest-fresh aroma that transforms your space into a peaceful woodland retreat. The soft glow of the candlelight coupled with the calming scent creates a cosy and bright ambiance, perfect for those chilly winter evenings. Whether you're curled up with a book or sharing stories with loved ones, the Winter Spruce candle adds a touch of nature's tranquility to your moments.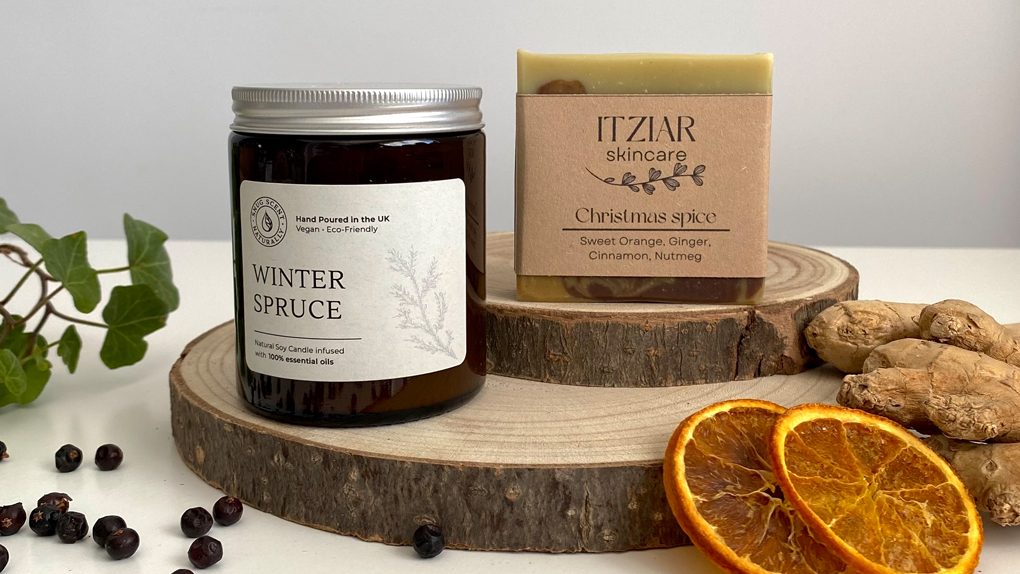 Christmas Spice Natural Soap Bar
The collaboration extends to a delightful pairing with Itziar Skincare, bringing to you a Christmas Spice soap bar that's a festival of nourishment for your skin. This artisan soap is a blend of warm, cosy spices and skin-loving oils and botanicals that promise a gentle, nurturing cleanse. As you lather up, the comforting aroma of spices envelops your senses, setting a warm and cosy tone to your skincare routine. Itziar Skincare's commitment to high-quality, natural ingredients ensures your skin receives the tender love it deserves, making each wash a step towards radiant, healthy skin.
Embracing the festive season's spirit, our collaboration gift set is a tender homage to nature's pure essence. It's a chance to revel in the simple, nurturing experiences that bring joy to our lives and homes. Whether you're on the hunt for the perfect gift for your loved ones or looking to pamper yourself, this heartfully assembled gift set awaits to indulge your senses. So why wait? Explore the comforting embrace of our nature-inspired collaboration gift set and make this festive season a memorable celebration of serenity and warmth.