The relaxing and soothing scents of natural wax melts are becoming increasingly popular as an alternative to candles and diffusers. Whether you're looking for a way to fill your home with beautiful fragrances or just want something extra special to compliment your décor, the right wax melts burner can make all the difference. But when it comes to choosing one, there's a lot more than meets the eye!
This article will guide you through the different types of burners available on the market today and what factors you should consider before making your purchase. We'll look at the size, design, materials used and even safety features so that you can find the perfect wax melt burner for your needs. So let's get started!
Different types of wax melts burners
When it comes to wax melts burners, there are three main types that you can choose from: electric, tealight and with the light bulb. Each type has its own advantages and disadvantages, which we'll discuss below.
Electric Wax Melt Burners
Electric wax melt burners use electricity to heat the soy wax melts, usually via a coil or internal heating element. These are typically the most efficient and effective type of wax melt burner, and they come in a variety of shapes, sizes and designs. Some electric burners even have built-in timers so that you can automatically turn them on and off at set times. Also, these types of burners are more costly than other varieties; they employ electricity and may require wiring. Placement is also a factor since electric sockets must be nearby to use wired versions, while wireless models commonly get hidden behind furniture.
Wax Melt Burners with Light Bulb
These burners use a light bulb to heat the natural oil wax melts. They are usually more powerful than tea light burners and can provide a stronger scent throw. They also typically come in a variety of shapes, sizes and designs so you can find one that fits your home's decor. However, they must be used cautiously as they can get too hot. High heat will also burn out the fragrances faster, making the scent more pungent but lasting shorter. Same as electric wax melt burners, these burners require electricity, so they will need to be placed near an electrical socket.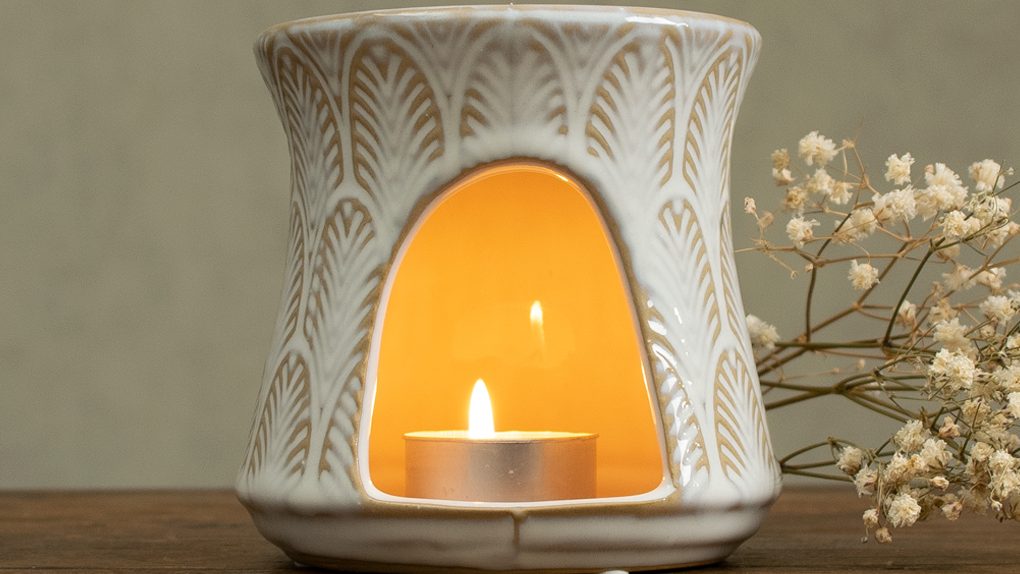 Tealight Wax Melt Burners
These burners use a tealight candle to heat the wax melts. They are usually small and compact, making them perfect for tight spaces. However, tea light wax melt burners can be a bit more temperamental than electric burners since the heat intensity depends on the size of the candle used. In addition, they can be less efficient than electric burners and require more frequent replacement of tealight candles. Nonetheless, flickering tealight candles and beautiful designs provide a sense of calmness. Lastly, they're often the most affordable option. At Snug Scent you can find a large range of Wax Melt Burners that will suit any décor and pocket.
Things to Consider When Choosing a Wax Melt Burner
When choosing the best wax melt burner for your needs, you should consider a few factors, including size, design, materials used, safety features and cost.
Type
As we discussed above, three main types of wax melt burners are available. If you tend to place a natural wax melt burner near the power socket, you can choose an electric or light bulb wax melt burner. However, if you prefer a more portable option, the tealight wax melt burner best suits your needs.
Electric wax melt burners and bulbs tend to heat up rapidly, producing a hotter temperature and creating powerful but fleeting scents as the aromas evaporate more quickly. On the other hand, tealight wax melt burners will heat slower and release the aroma at a slower rate (with some exceptions mentioned below).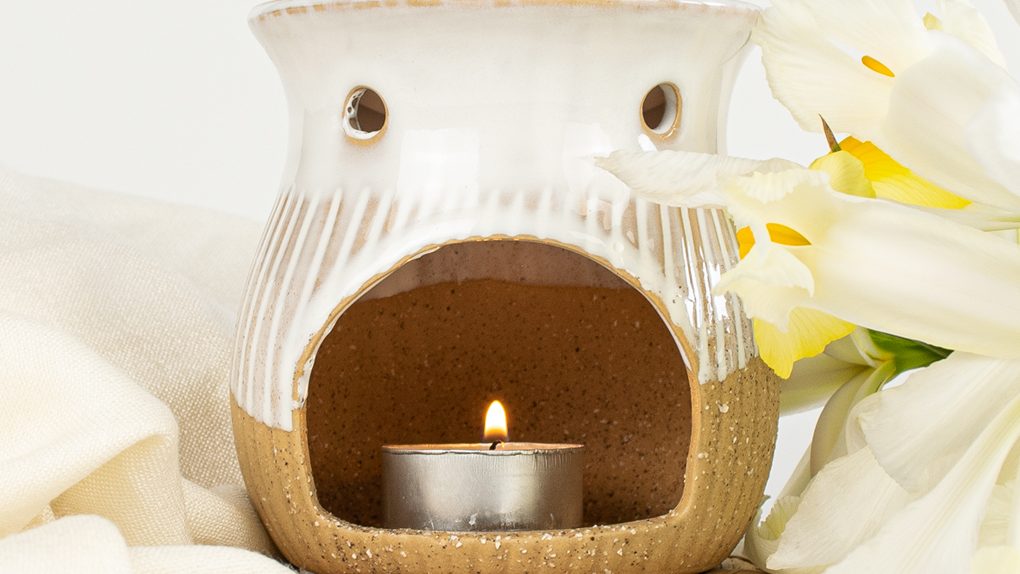 Design
Consider your home's décor and choose a wax melt burner that will fit in and enhance the look. Many different designs, styles and colours are available, so you should be able to find one that fits your tastes. A stoneware wax melt burner might look nice if your interior is rustic. For modern and contemporary homes, sleek glass or metal burners could be the way to go. Handmade and ceramic wax melt burners offer unique designs you can't find anywhere else and will perfectly fit in any interior.
Materials
Quality materials are important when choosing a wax melt burner, as they can affect how well the burner performs and how long it will last. Look for burners made of high-quality ceramic, glass or metal that are heat resistant and won't break easily. Make sure to avoid plastic wax melt burners, as they often don't get hot enough and could be a safety hazard.
Size
Wax melt burners come in a variety of sizes and shapes, from mini tabletop models to large floor-standing designs. Consider the available space and choose a burner that will fit comfortably without taking up too much room. Make sure to check the size of wax melts, as some smaller wax melt burners may not fit the standard size.
When selecting your tealight burner's size, it is vital to take into account pool elevation – the distance from the tealight flame to the dish. The further apart they are, the less heat will reach the dish and thus reduce how quickly scent will be released and vice versa.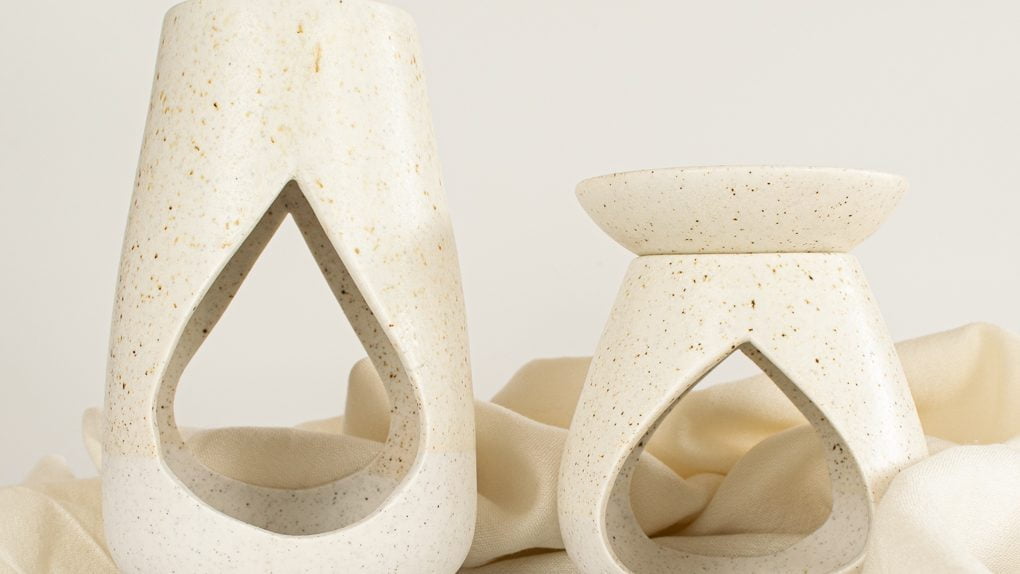 Safety Features
Some wax melt burners come with built-in safety features such as automatic shut-offs, timers or even protective covers that can help prevent accidents. These are especially important if you have kids or pets in the house. Nonetheless, you should always keep your burners where children and pets can't reach them.
Most importantly, be sure not to burn off all the wax in your dish, as an empty vessel can quickly get too hot and crack the wax melt burner making it unsafe for further use.
Other things to consider
When selecting a tealight wax melt burner, the size of the tealights is one of the most essential considerations. It is not recommended to use 8-hour and longer burn time tealight in these types of burners due to prolonged and intense exposure to heat for an extended time. In addition, longer burning tealights usually have a larger flame; when placed in smaller burners, they may be prone to setting the wax on fire, causing a fire hazard. We recommend using 4 hour tealights for all burners to prevent bad things from happening.
By taking into account these factors, you should be able to find the perfect wax melt burner for your needs that will add a touch of elegance and beauty to your home. With a bit of research and preparation, you'll be able to enjoy wonderful aromas in no time!
Bonus information:
Tips for cleaning and maintaining your wax melt burner
1. Allow the wax to cool down completely before cleaning it.
2. Place a thick cloth or paper towel over the dish, then press on the edge of the wax and twist. This should help to remove any remaining wax.
3. If you can't remove the wax using the method above, try to heat the dish for 20-40 seconds and then try again. This way, wax should easily slide off.
4. Use an all-purpose cleaner to wipe away any residue or buildup from the dish and burner.
5. Use a clean cloth or paper towel to dry the dish and burner before placing new natural soy wax melts.
6. To keep away dust, use a soft-bristled brush to gently clean the interior of your burner from time to time.