Isn't there something truly magical about the act of gifting? Whether it's a special occasion or just because presenting someone with a thoughtful gift is one of the purest expressions of love and appreciation. And what's better than a simple gift? A gift set, of course!
At Snug Scent, we believe in the joy of gifting and the significant role gift sets play in making moments memorable. Why? Because with a gift set, you're not just giving an item; you're gifting an experience, a bundle of joy, and a box full of surprises!
Here's what makes our gift sets stand out:
Variety: There's something for everyone, from candle gift sets to wax melt sets.
Thoughtfully Curated: Each set is designed keeping you and your loved ones in mind.
Quality: Only the best products make it into our sets, ensuring a delightful experience every time.
Stay with us as we dive deeper into the world of Snug Scent gift sets and explore the magic within!
The Popularity of Gift Sets
Firstly, gift sets are like treasure chests. Opening one is akin to embarking on a mini-adventure, discovering delightful items one after the other. It's not just about the products but the journey of unboxing them; they're parcels of joy, love, and thoughtfulness. And who wouldn't want a piece of that?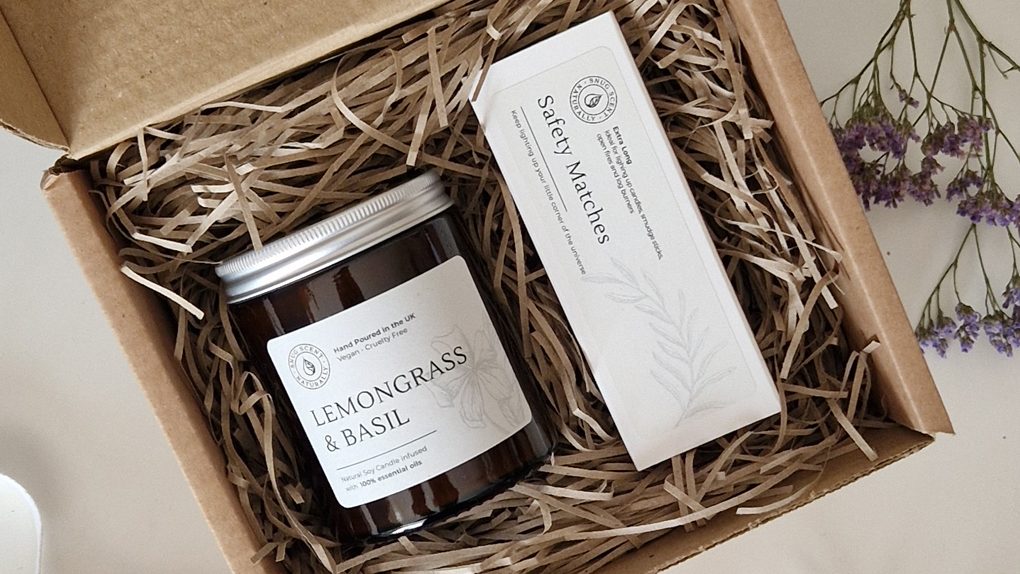 Candle Delight: The Warmth of a Flickering Flame
When it comes to creating a peaceful ambience, nothing beats the gentle flicker and soothing aroma of a candle. At Snug Scent, we've taken this experience up a notch with our Natural Soy Wax Candle Sets.
Why are our candles so unique?
Natural Goodness: Our candles are made from soy wax, a natural, renewable resource. This means they burn cleaner and longer than traditional paraffin candles.
Essential Oils: Each candle is infused with pure essential oils that smell divine and have therapeutic properties. Imagine lighting a candle and being enveloped in an aroma that calms your mind and soothes your soul.
Eco-friendly Wicks: We care about the environment, which is why our candles come with cotton wicks. No black smoke, just a clean burn.
Now, let's talk about the different candle gift sets we offer:
The Complete Home Gift Set is a treasure trove of fragrances, including a natural candle, reed diffuser, room spray, and a box of long matches – everything you need to scent every corner of your home or gift as a housewarming present. For those who adore the combination of scents, our Natural Room Spray and Candle Gift Set or the Natural Candle and Reed Diffuser Gift Set are perfect choices.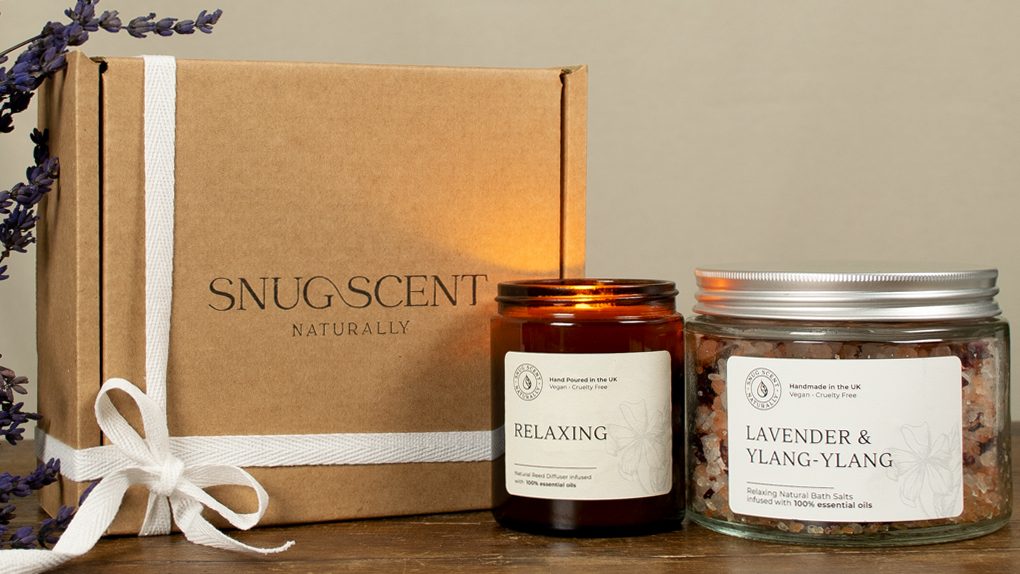 For the true candle aficionados, our Candle Lover Gift Set is a dream come true, complete with a natural candle, matches, and essential tools like a candle snuffer and wick trimmer. And if you're looking for something extra special, why not indulge in our sets that pair candles with organic chai tea, chocolate, bath salts or even lavender eye pillow? Each candle gift set is a journey of fragrances, making them the ideal gift sets for him or for her or any of your loved ones.
Wax Melt Wonders: A Symphony of Scents
Have you ever wished for a way to quickly infuse your space with delightful aromas? Enter our Wax Melts Burner Sets – a modern, cute, and incredibly aromatic solution to uplift any room.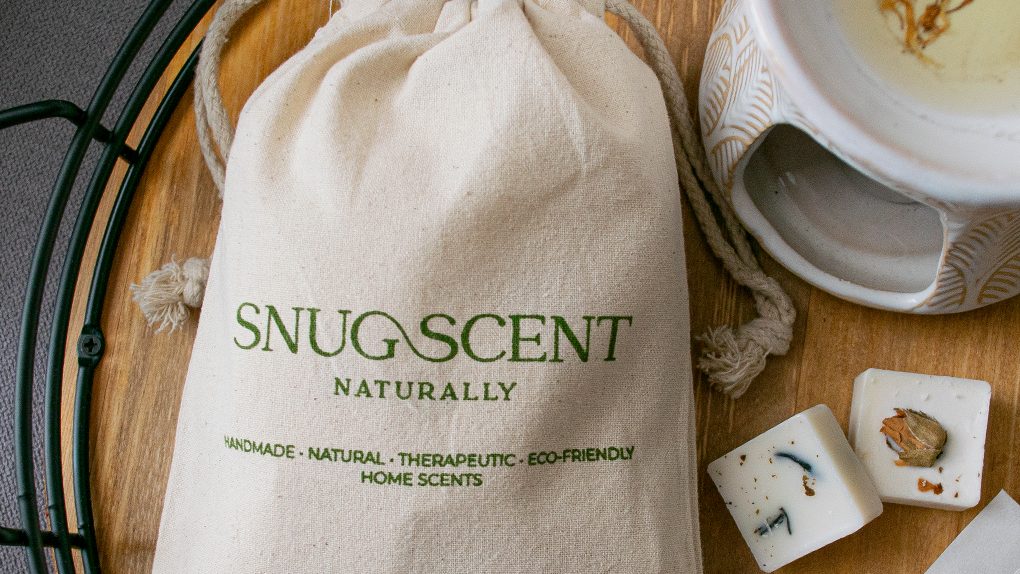 Why Our Wax Melts Burner Sets?
Straight from Nature: Our wax melts are made from soy wax, a natural, renewable resource, and they are finished with beautiful botanicals.
Essential Oils: Each wax melt is infused with pure essential oils that smell divine and have therapeutic properties. From calming lavender to invigorating citrus, there's a melt for every mood.
Interior Charm: Each gift set can be personalised by selecting your favourite wax melt burner that best suits your interior or even season.
What wax melt gift sets do we offer:
Our Wax Melt Gift Sets are a sensory delight. The Self-care Sample Collection Wax Melt Burner Gift Set is a pamper gift set that includes a collection of 10 different sample-size wax melts and a wax melt burner in a design of your choice. For those with a specific scent, our Wax Melt Burner Gift Set allows you to choose your favourite fragrance to accompany a beautifully designed wax melt burner. Plus, both sets come with 4 unscented tealights to start using the set immediately. It's a fragrance gift set that's perfect for both mens gift sets and gift sets for women.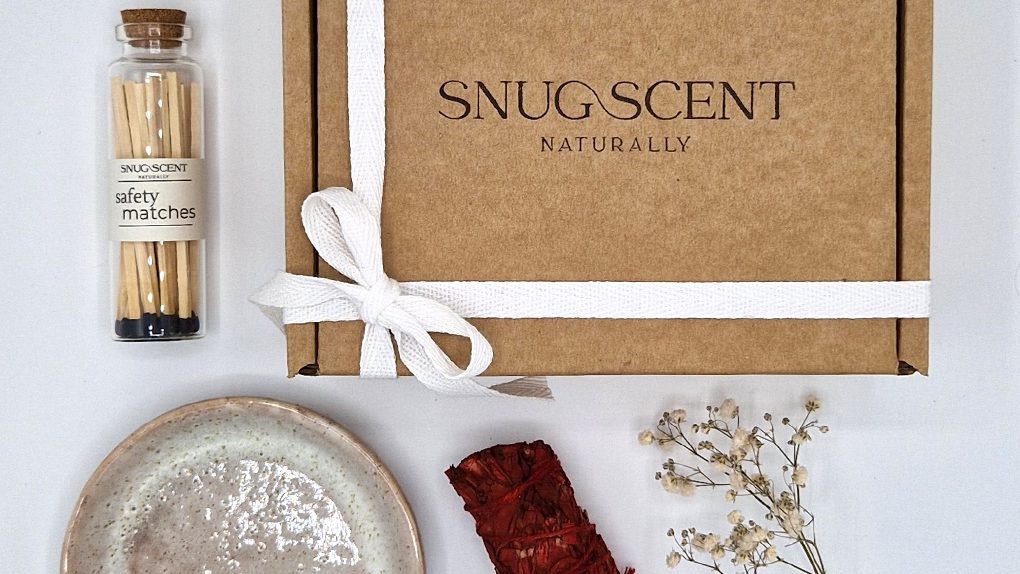 Smudging Kits & Sets: Purifying and Relaxing
Ever felt the need to cleanse your space, both physically and energetically? That's where the ancient practice of smudging comes into play, and we at Snug Scent have curated the perfect sets to help you embark on this purifying journey.
Why Our Smudging Sets?
Highest Quality: Our smudge sticks are responsibly sourced from sustainable, eco-friendly farms. Our Palo Santo is 1st grade.
Everything You Need: Our smudging sets are more than just products; they're experiences. Each set is thoughtfully curated, ensuring you have everything you need for a complete smudging ritual.
Mindfulness: Gifting a smudging set is like sharing a piece of ancient wisdom, a unique and thoughtful gesture.
What smudging gift sets do we offer:
Our Smudging Gift Sets are perfect for those looking to introduce harmony and tranquillity into their homes. The Housewarming Smudging Gift Set or Harmony Smudging Gift Set are a thoughtful present for someone moving into a new space. If you are new to smudging or want a more comprehensive experience, our Smudging Kit is for you. This gift set includes a smudge stick of your choice, from White Sage & Lavender to the mystical Palo Santo, a heatproof dish and a bottle of long matches. It's a gift that resonates with the soul.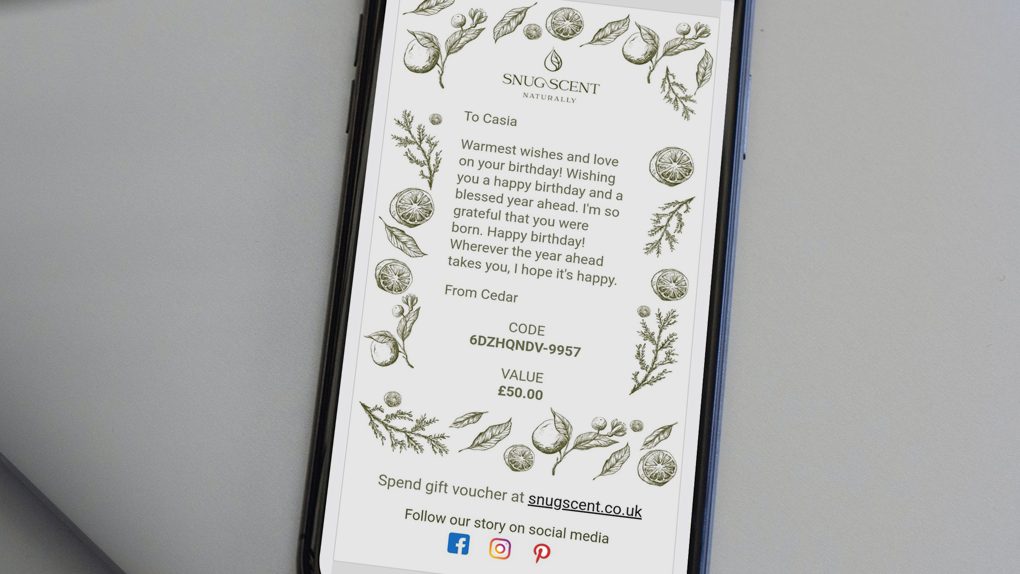 The Gift of Choice
Ever been in a dilemma about what to gift someone? We've all been there. That's why we introduced the Snug Scent Gift Voucher – the perfect solution for every gifting conundrum!
Freedom of Choice: With a voucher, your loved ones can pick exactly what they fancy from our collection. It's like gifting a world of aromatic possibilities!
Easy Gifting Process
Choose the voucher amount.
Add a personal message (if you wish).
And voila! It's ready to be sent directly to the recipient or printed for a personal touch.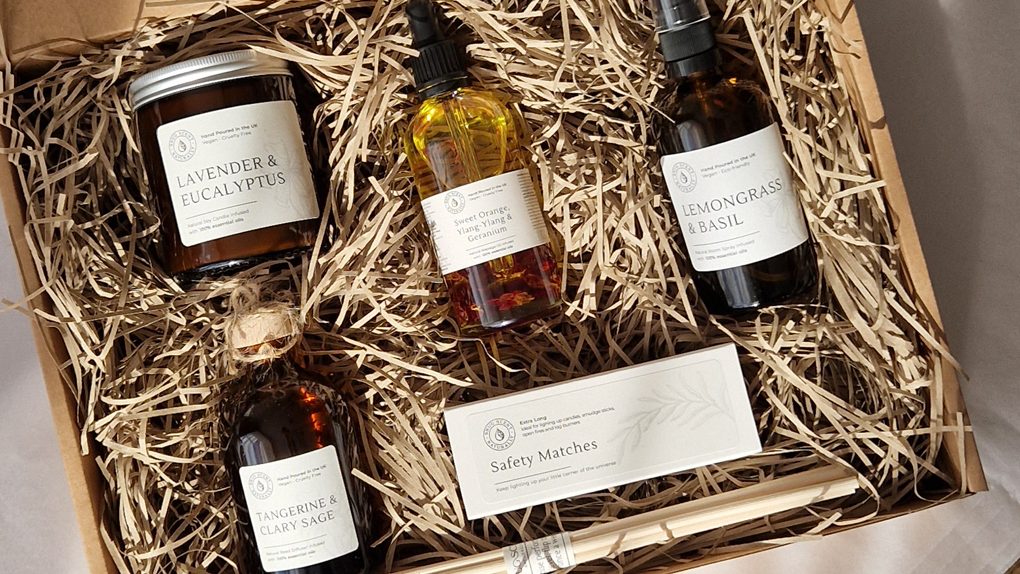 Customise or Build Your Own Gift Box with us
Want to craft the perfect gift box for your recipient, filled with all your recipient's favourite goodies? Now, you can do just that!
Browse through our delightful range and select any products that catch your eye. Whether it's our soothing candle gift sets or the aromatic wax melts burner sets, the choice is all yours! Once you've picked your products, opt for our special gift boxing service. We'll lovingly pack your chosen items in a beautifully designed box, ready to bring joy to the recipient. So, dive in, mix and match, and create a pamper gift set that's as unique as you are.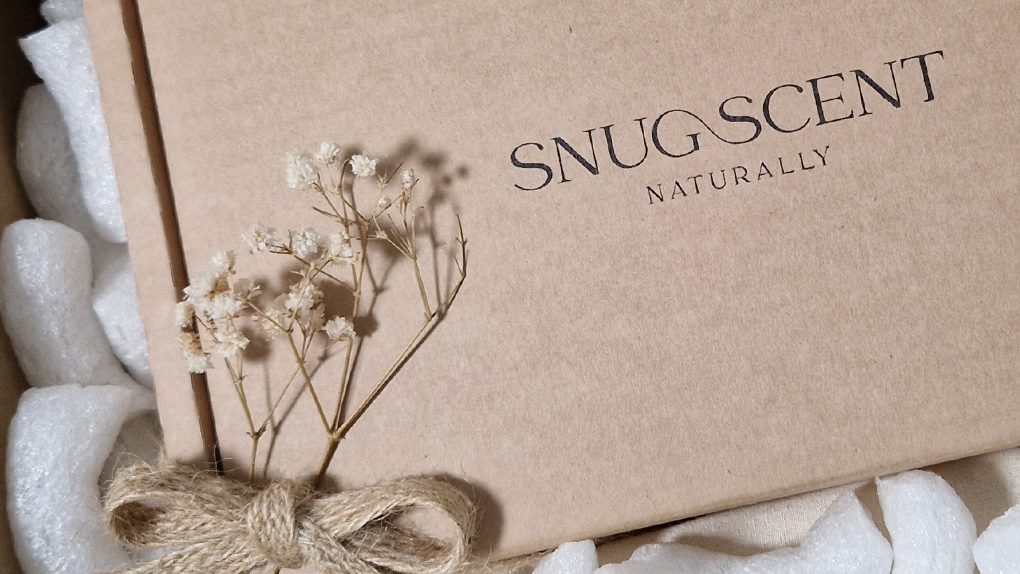 Making Every Gift Personal
Why not go the extra mile and get the gift boxing service from us?
Hand-Written Notes: In this digital age, there's something incredibly heartwarming about receiving a hand-written note. With every Snug Scent gift, we offer a personal touch, penning down your messages with love.
Direct Delivery: Want to surprise a loved one from afar? We've got you covered! Choose a product, add your personal note, and we'll deliver it straight to the recipient's doorstep. To invoice or bill included!
We believe that unboxing a gift should be an event in itself. With our special gift boxing service, the recipient will be greeted with beautifully packaged products, making the experience memorable from the very first glance.
Gift sets are more than just presents; they're experiences waiting to be unwrapped. Snug Scent has curated the perfect collection for you, whether it's the comforting glow of a candle, the tantalising aroma of wax melts, or the spiritual cleansing of a smudge stick. So, whether you're searching for bath gift sets, a candle and diffuser set, or any other fragrance gift set, remember that the best gifts come from the store and the heart.