As the sun shines brighter and days grow longer, the season of life and energy – summer, makes its grand entry. This vibrant season introduces an enchanting symphony of colours and scents. The sweet fragrance of blooming flowers, the crisp aroma of fresh-cut grass, and the sea breeze's invigorating scent perfectly encapsulate summer's essence. Amid this sensory fiesta, we invite you to create your own cosy summer oasis enriched with the finest selection of natural aromas.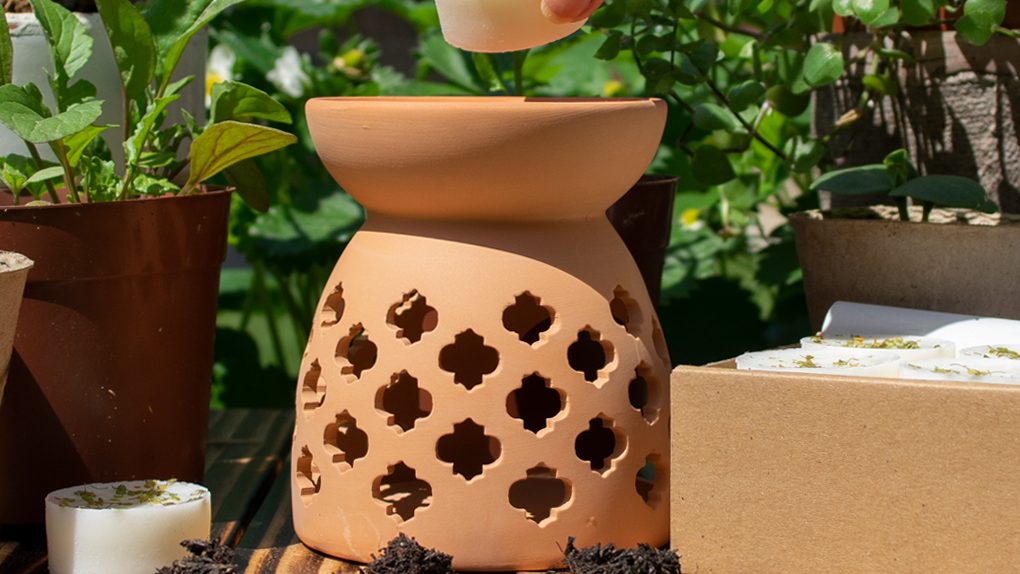 Trending Terracotta
Our Terracotta Wax Melt Burners have become a summer sensation, captivating hearts and homes with their unique blend of aesthetics and functions. Their earthy tones and rustic charm echo the warmth and simplicity of summer, making them an ideal addition to your summer décor. As the wax gently melts in these artistic burners, it releases a soothing scent that envelops your living space, subtly enhancing the mood and ambience. These burners not only promise an unparalleled aromatic experience but are also a great conversation starter, given their trending status in the world of home fragrances. Moroccan Cut Out Terracotta Effect Wax Melts Burner also available.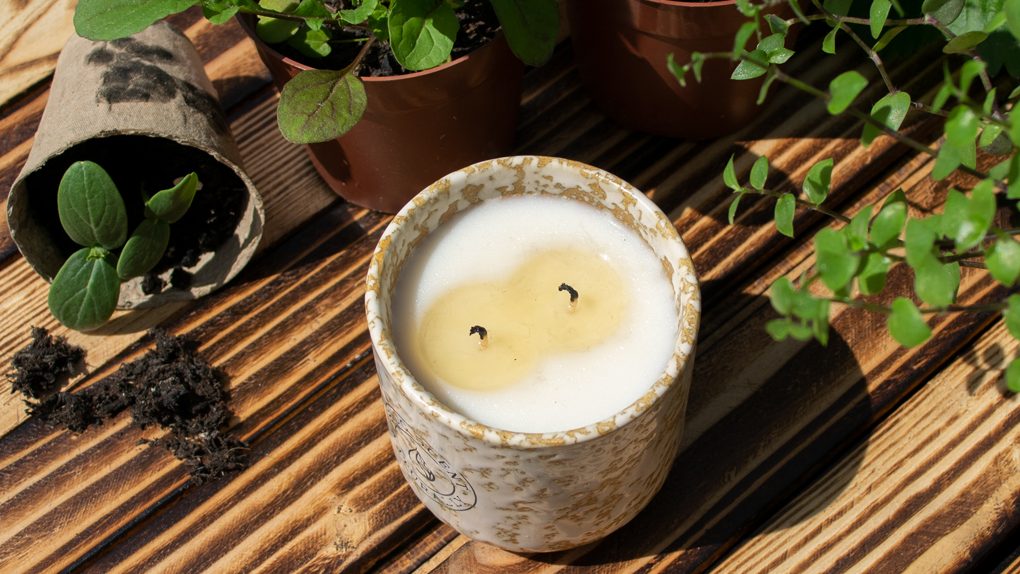 All mighty Citronella scent
Another summer must-have from us is our Double-Wick Citronella Candle. As the sun sets and you unwind in your garden, let this candle keep the summer bugs at bay. Infused with the refreshing scent of citronella, lemongrass, lemon-scented gum and other essential oils, this candle creates a lovely aromatic barrier against pesky mosquitoes. At the same time, its double wick ensures a consistent burn and radiates a warm, inviting glow. Our citronella candle is an excellent balance of function and fragrance, embodying warm summer nights spent under the star-lit sky. Available as well in wax melts!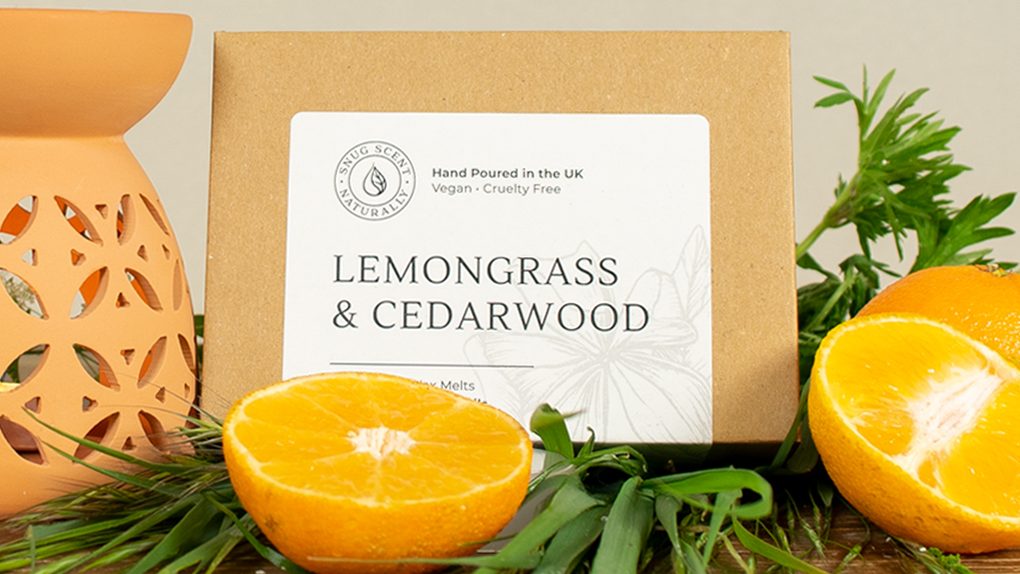 Summery Lemongrass & Cedarwood scent
Experience the power of aromatherapy with our Lemongrass & Cedarwood scent. With its uplifting and anxiety-reducing properties, lemongrass beautifully complements cedarwood's calming and grounding scent, delivering a harmonious blend that soothes your mind and soul. This scent is a perfect addition to any room, creating a serene atmosphere that feels like a tranquil summer retreat.
Did you know that reed diffusers have gained immense popularity during summer? Their effortless maintenance and continuous diffusion of fragrance make them a perfect choice for those warm, breezy days. Moreover, with the windows open and the summer air flowing in, the aromatic molecules from our Lemongrass & Cedarwood Reed Diffuser beautifully intermingle with the natural outdoor scents, creating a fresh, invigorating atmosphere in your home.
This scent is available in candle, wax melts and reed diffuser!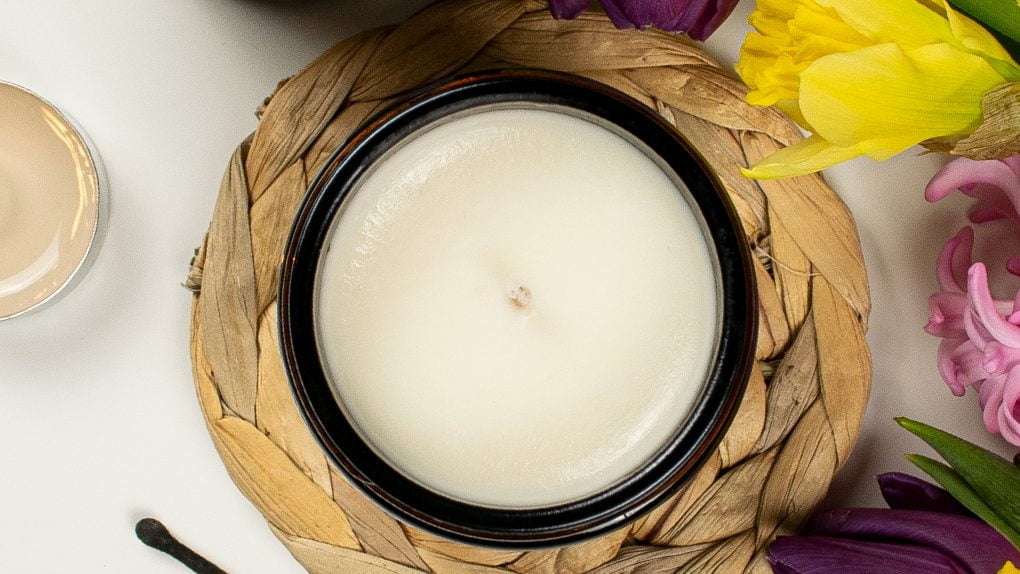 All the summer scents
This season, we bring you a delightful collection of summer scents – Orange & Lime, Lemon & Spearmint, and Lemongrass & Basil. The tangy notes of Orange & Lime reenergize your space, instantly lifting your mood. Lemon & Spearmint offers a refreshing concoction that is nothing short of a cool breeze on a hot summer day. At the same time, Lemongrass & Basil lends an earthy undertone to the bright, citrusy aroma of lemongrass, painting a vivid picture of a sun-drenched citrus grove. These fragrances redefine your home ambience and transport you to your favourite summer locations.
As the joyous summer season unfolds, we invite you to elevate your sensory experience with Snug Scent's curated selection of fragrances. Let our Terracotta Wax Melt Burners, Double-Wick Citronella Candle, Lemongrass & Cedarwood Natural Reed Diffuser, and our signature summer scents paint a sensory picture that reflects your summer dreams. So, as the days are filled with sunshine and warmth, let the warm scents fill your home with the perfect summer symphony.