Finding the perfect Valentine's/Galentine's Day gift for her can be challenging. You want to show your appreciation for the amazing woman in your life, but you also want to get something that she will truly enjoy and appreciate. This year, why not surprise the special lady in your life with a thoughtful and one-of-a-kind gift that promotes her wellness and is eco-friendly? Whether it be for your partner, girlfriend or another family member – make this gift memorable!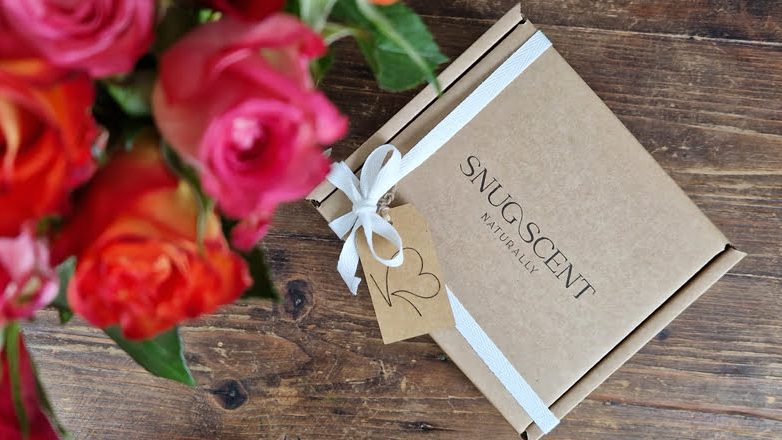 As we celebrate Valentine's/Galentine's Day this year, why not spoil the incredible women in your life with natural and eco-friendly gifts? Such presents will make them feel relaxed and happy while also maintaining a sustainable approach to our environment. Natural items are special and unique, demonstrating your appreciation for someone dear to you as well as preserving their well-being.
Natural soy wax candle
This gift is perfect for someone who loves burning candles. Soy wax candles are a natural, healthier option to paraffin ones that don't release toxic chemicals into the air. This Indulging candle and its scent was formulated to provide a relaxed, calming experience for your special lady. With its captivating aroma, this essential oil blend will transport her to the Spa, soothing her soul and providing a calming experience.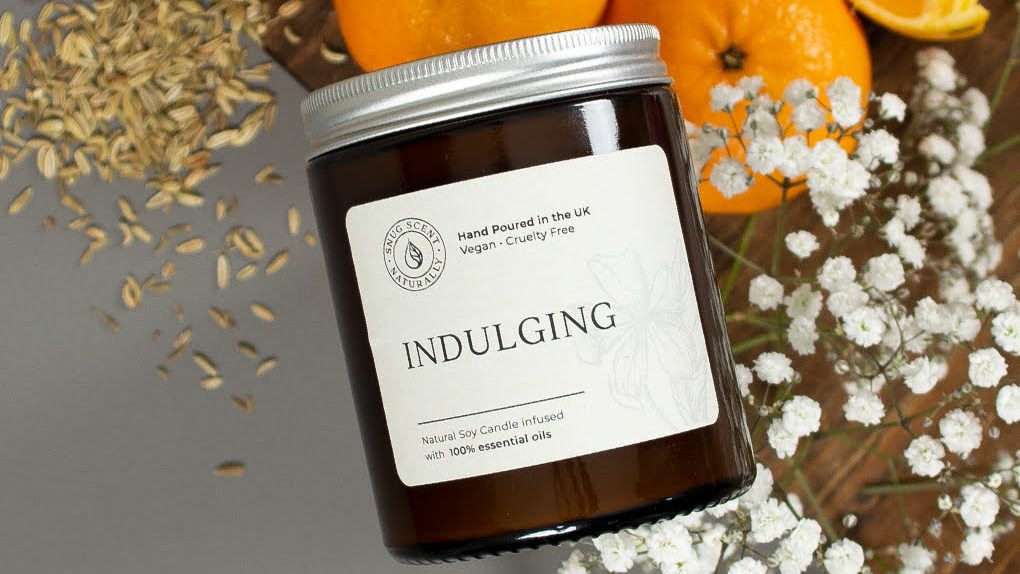 Organic chocolate
Nothing says love like indulging in a delicious organic chocolate treat. Dark chocolate is tasty and rich in antioxidants and other essential vitamins and minerals that help promote cognitive health. By gifting organic dark chocolates this Valentine's Day, you can be sure your special someone will receive the highest quality ingredients!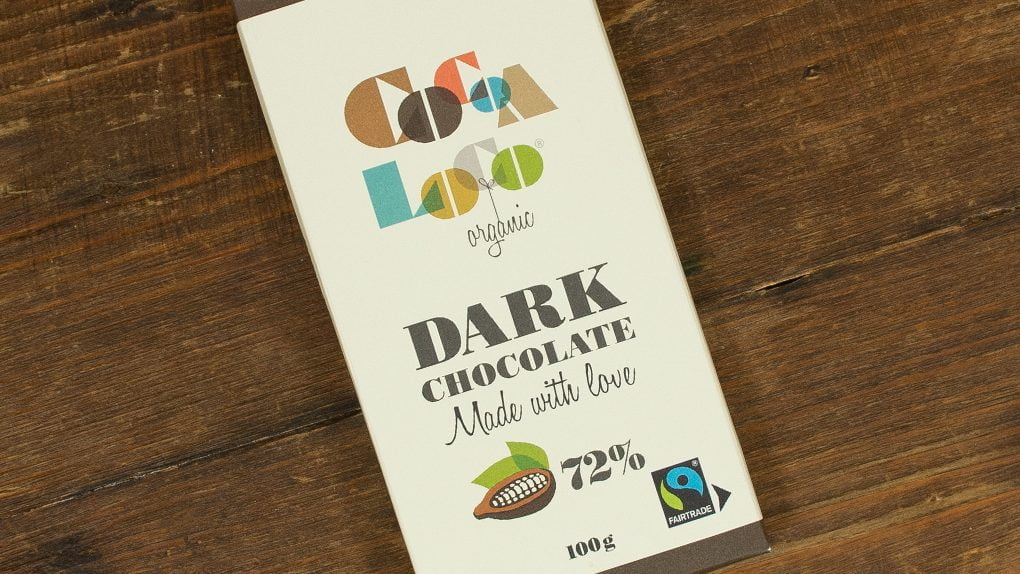 Natural massage oil
Spoil your lady with a natural massage oil that adds a special touch to her regular spa day! This luxurious massage oil is designed using natural jojoba and almond oils, with a heavenly blend of Sweet Orange, Geranium, Ylang-Ylang and Patchouli essential oils. Together they offer serenity during a massage session while deeply nourishing skin cells for visibly beautiful results.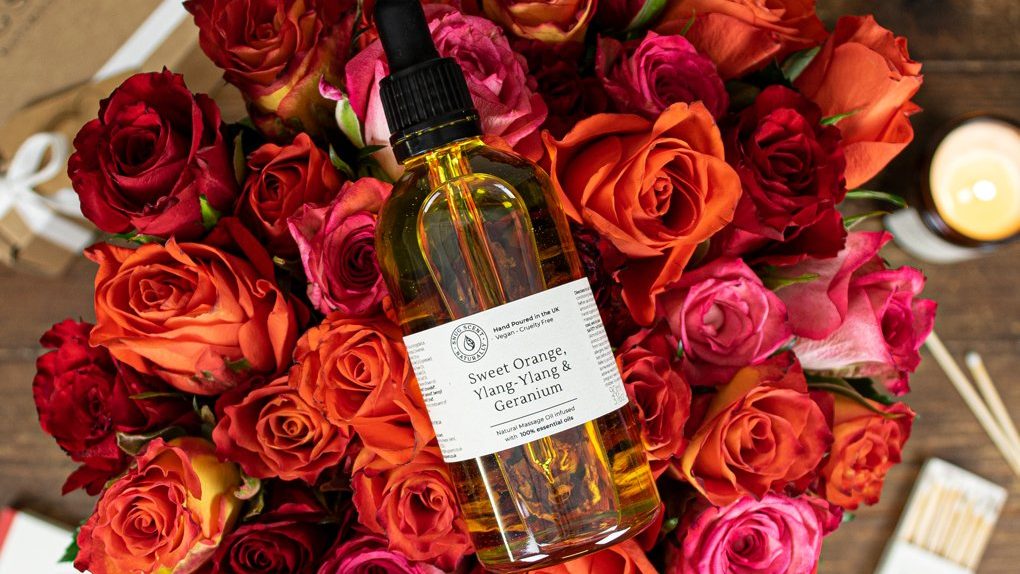 With Love
To simplify the process, you can find all these items in one 'With Love' box. These items are lovingly packed by hand, nestled inside shredded kraft paper and tied with cotton ribbon for that extra thoughtful touch, so it's ready to be gifted "out of the shipping box". Plus, you can leave a personal message inside the box and make your gift even more special.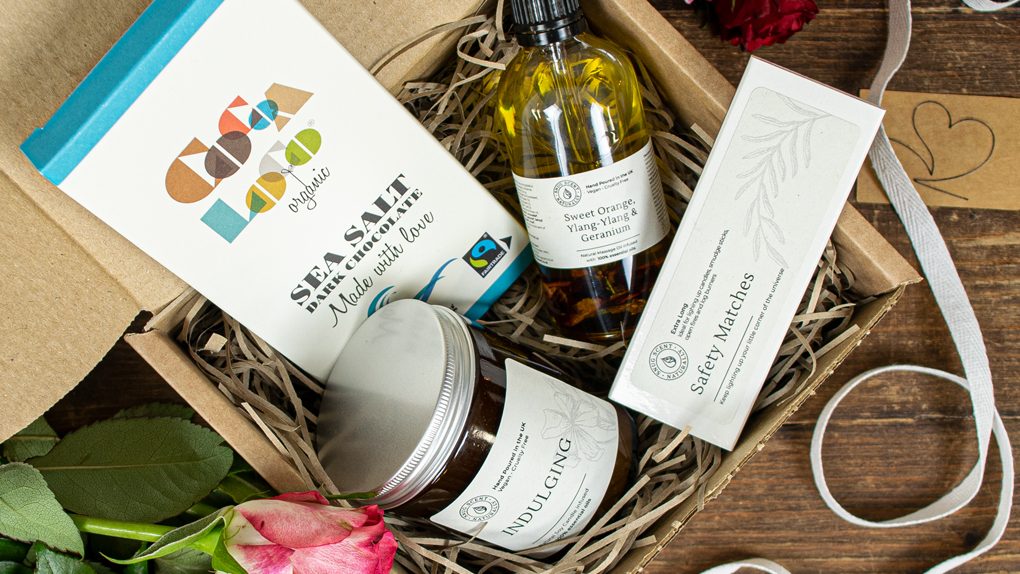 Make it personal
If you're still searching for the perfect present, why not create something totally one-of-a-kind? Our gift boxing service allows you to design a tailored box that suits her individual style. You can keep it simple or go full custom – all up to you!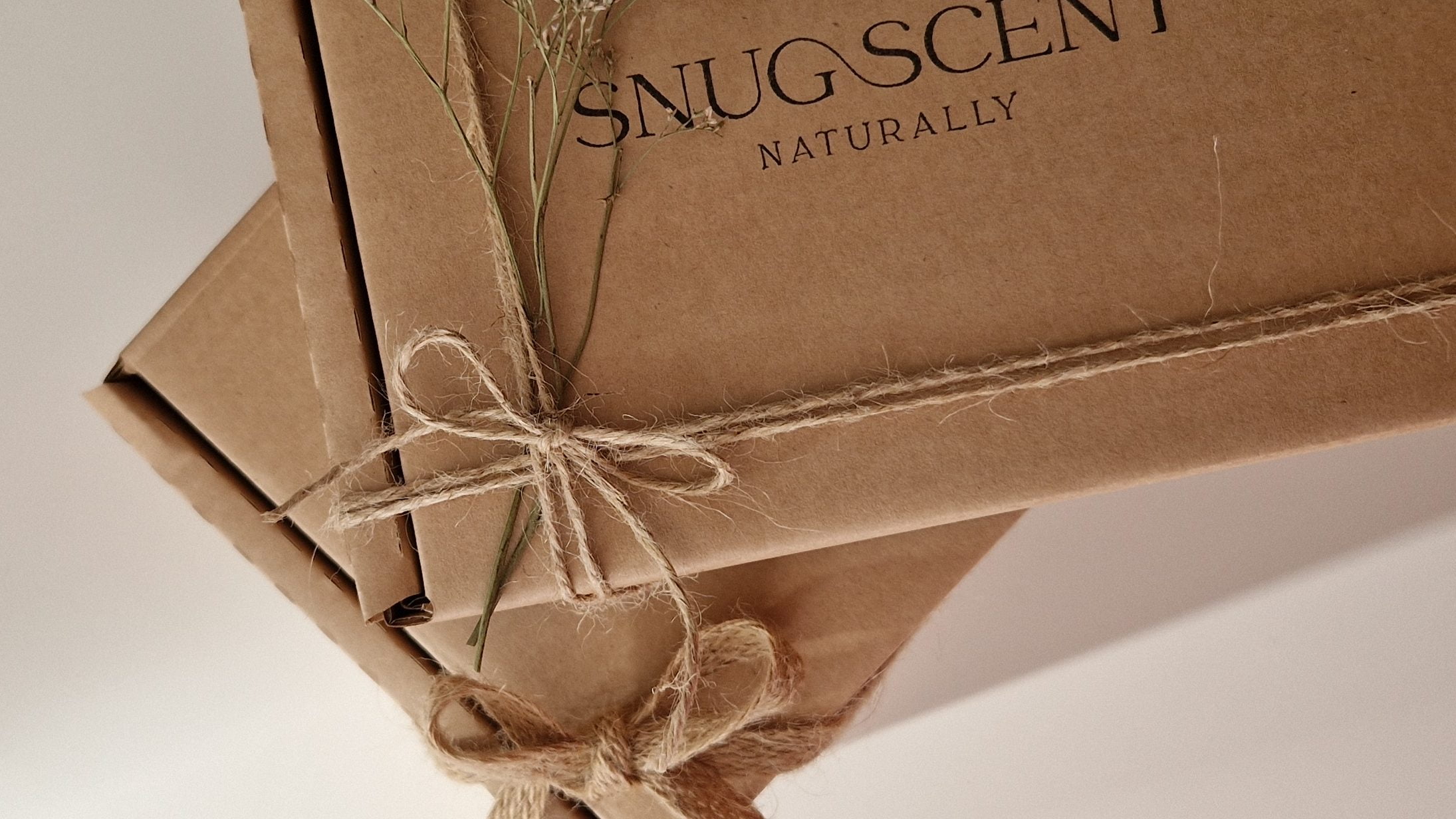 Surprise the amazing woman in your life this Valentine's Day with thoughtfully curated natural and eco-friendly gifts. Consider giving something that can help ease stress and soothe the body and mind. Show her how much you care while also looking after her health and well-being.
Happy Valentine's/ Galentine's Day!