As the days grow shorter and the weather gets colder, we all love to take in the scents of winter. This year, we have put together a unique collection of three scents to help you enjoy all the good things about this time of year. From family gatherings to festive food, these scents will keep you warm and remind you of all the happy memories you've made during winter!
Winter Spruce – Pine & Cedar
Green, earthy, balsamic and woody scent notes will transport you to a winter wonderland or will simply let your home smell like the great outdoors! Experience the fresh and invigorating scent of winter pine trees enhanced by cypress and cedarwood notes. This scent also contains notes of eucalyptus and hints of fir needles for a truly authentic forest experience.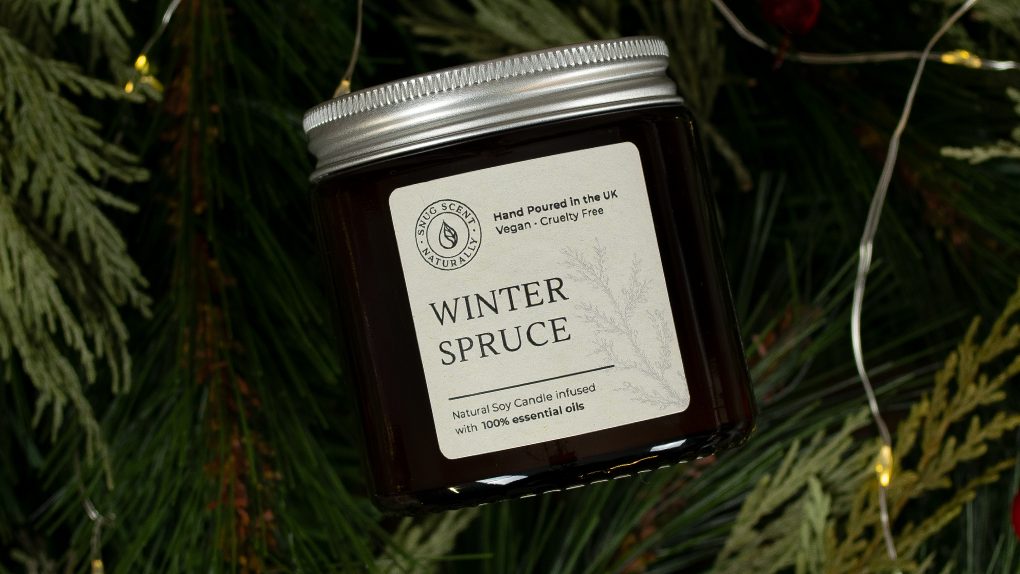 This scent is perfect for anyone who loves the smell of fresh trees and enjoys walks in the woods! Or, if you suffer from winter sniffles, this aroma can help thanks to its refreshing eucalyptus note. This scent has the most profoundly grounding yet refreshing notes out of the three winter scents. Try this scent on those lazy weekend mornings when you don't want to leave bed; this scent is perfect for helping you wake up and start your day.
Pomander – Orange & Clove
Step into the winter with our Pomander scent. This aroma is a classic combination of orange and clove, spiced up with notes of cinnamon, nutmeg, black pepper and cardamon that make it even more special. This cheerful scent will fill your home with the citrusy, warming, and stimulating scents of the holiday season.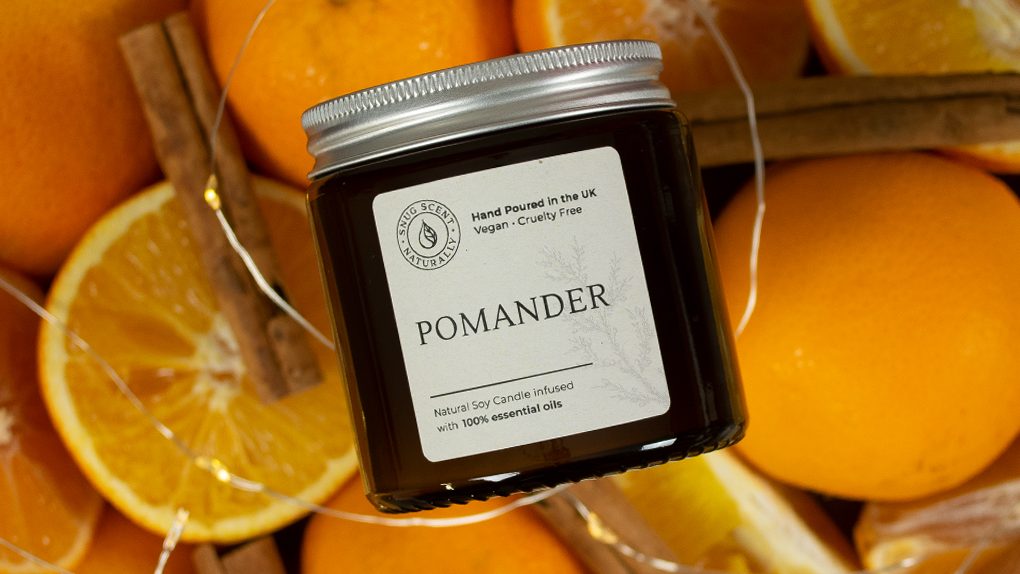 The holidays bring back many memories, and for some of us, that includes the time-honoured tradition of jabbing cloves into oranges. The Pomander scent is perfect for anyone who loves the citrusy smell of oranges and the warm, spicy smell of cloves and other winter spices. This scent will raise your spirits when you are feeling down after a long day. It is also great for getting rid of any unwanted smells in your home while cooking!
Rosemary Wreath – Rosemary & Lemon
This fresh, strong, but at the same time, sweet and spicy scent is perfect for anyone who wants to find ways to relax and rejuvenate this holiday season. With its distinctively warming Rosemary, Juniper Berry and Cassia and the soothing aromas of Bergamot and Lemon, the Rosemary Wreath scent can provide instant comfort, even on the coldest winter nights.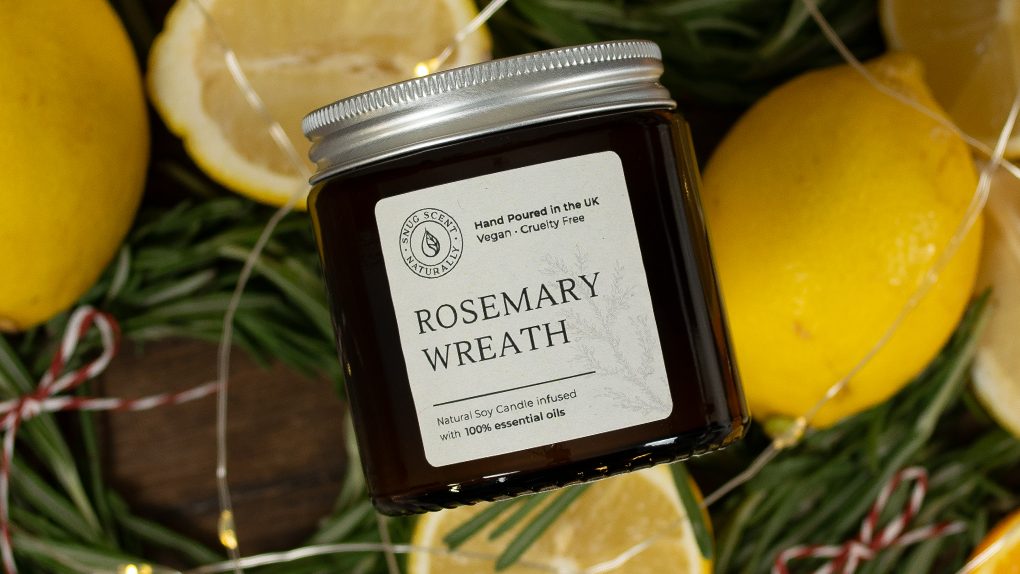 If you feel overwhelmed by the holiday season or just need a moment to yourself, this is the scent for you. Rosemary Wreath can also help boost your mood and energy levels when feeling low. This scent is perfect for a relaxing bath or preparing for bed. The fresh, clean smell of rosemary and lemon will help you unwind and relax. You can also enjoy this pleasant aroma in your home whenever you want to freshen up the air.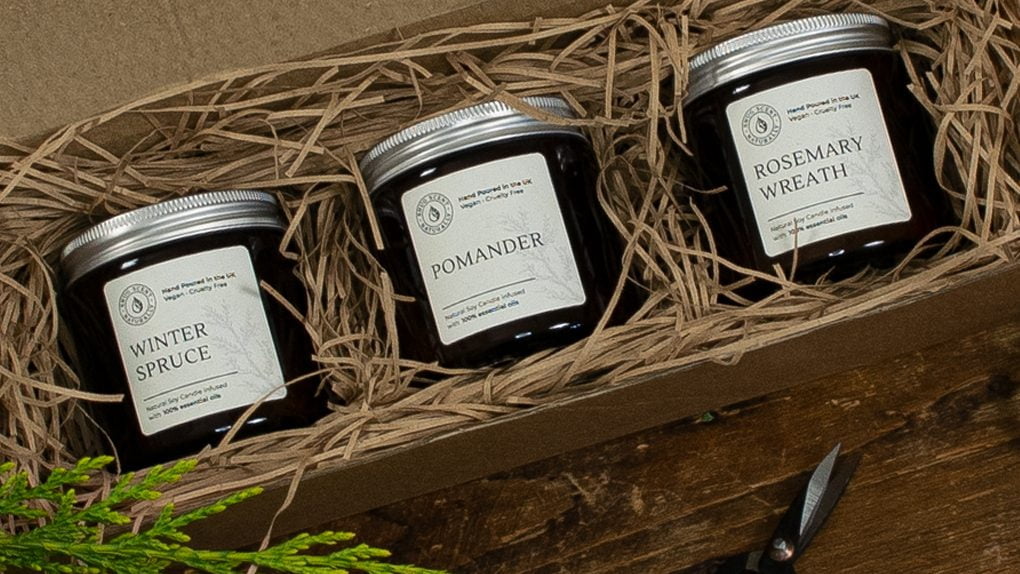 Scents we cherish…
We chose these specific scents for the winter season for many reasons. Oranges and clementines have been a staple in my winter diet since childhood. We would decorate them with cloves before eating them as a treat, while rosemary was my mom's go-to herb for spicing festive dishes. What cherished memories! Lastly, I've recently started to love the smell of trees and woodlands, something my husband and I discovered while enjoying hikes together.
All three scents are very distinctive and have unique aromas that will remind you of different aspects of winter. Furthermore, the benefits of each essential oil in them can help you relax, rejuvenate and boost your mood during the winter months.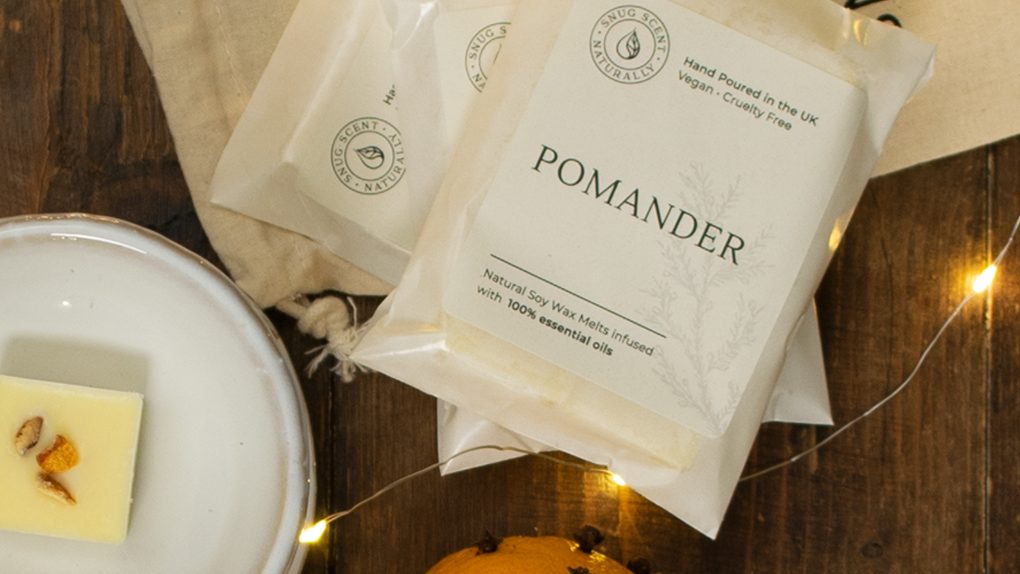 Natural and Festive
Our Winter collection scents are made by hand using 100% natural soy wax and pure essential oils. Our range of winter scent candles comes in beautiful amber jars, which provide a warm and magical glow during this festive time of year, while wax melts are placed in an organic cotton bag for more accessible storage.
We hope you enjoyed learning more about our winter collection scents! If you're interested in trying them for yourself, click here.