If you're like us, you've probably started your Christmas shopping by now. And if you're looking for something unique and special, we've got just the thing. This Christmas, give the gift of giving with our Early Bird Gift Guide. It's packed full of presents that are sure to bring a smile this holiday season – to your friends and family or even to you!
The holidays are a time for giving, and what better way to kick off the season than by shopping early? Not only do early bird shoppers avoid the headache of delivery delays, but they also frequently get the best deals! By getting a head start on your gift-giving, you'll have more time to browse for exquisite presents and avoid the last-minute rush.
Candle & Reed Diffuser Gift Set
If you want a present that's both extraordinary and useful, then this natural essential oils candle and reed diffuser set is excellent for you or your recipient! This set comes in the scent of your choice to pick the best aroma for the recipient. Whether they love the smell of citrus or prefer something more floral, we've got them covered.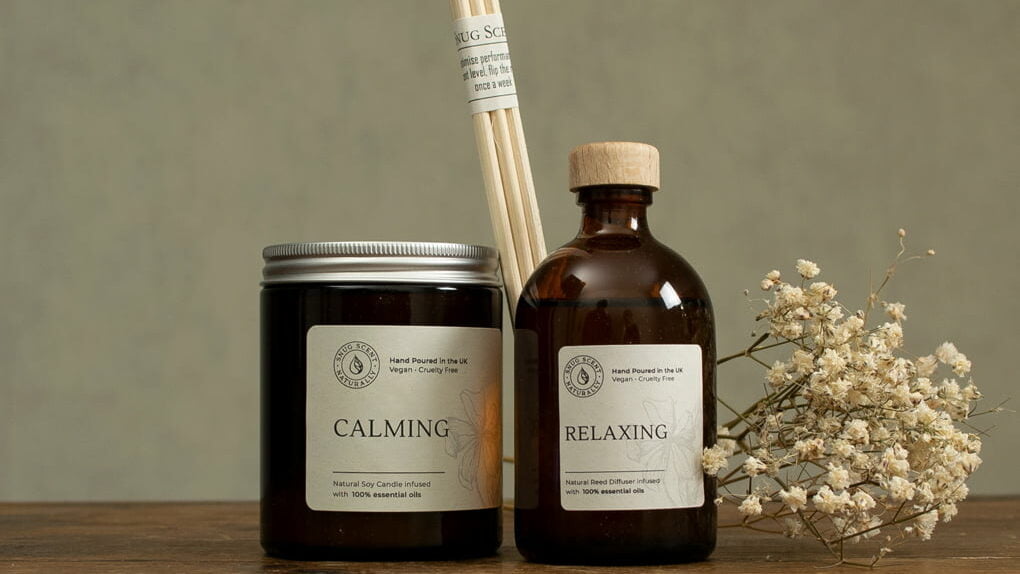 What's great about this gift set is it's an excellent way to introduce someone to the wonderful world of essential oils. Reed diffusers last for several months, making this an ideal gift that will be remembered long after Christmas!
Perfect for a person who loves natural candles and diffusers, those who are difficult to buy for, or those who find it challenging to pick just one scent!
Candle Lover Gift Set
The thoughtful present may be here if you know someone who loves candles. This set is the ultimate way to keep their candles burning brightly – and safely! It comes with a natural essential oils candle in a scent of your choice, as well as a wick trimmer, snuffer and bottle of matches.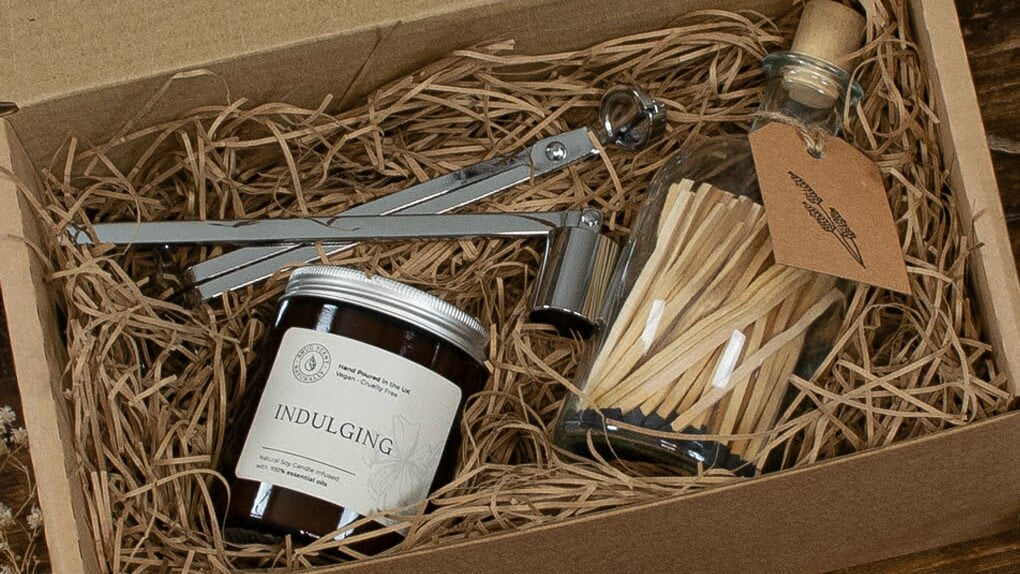 Select a candle scent that you prefer or to suit your recipient's personality from various combinations of pure essential oils! Plus, you get to choose the colour of the trimmer and snuffer that come in silver or black matte.
This gift set is perfect for anyone who loves and enjoys natural candles, those who adore candles and take care of them as if they were pets or plants and those who are looking for a practical and thoughtful gift.
Candle and Black Chai Tea Gift Set
What could be nicer than giving someone a present that allows them to enjoy some peace and tranquillity? A cup of this artisan blended black chai tea, and a natural candle in a scent of your choice will do just that.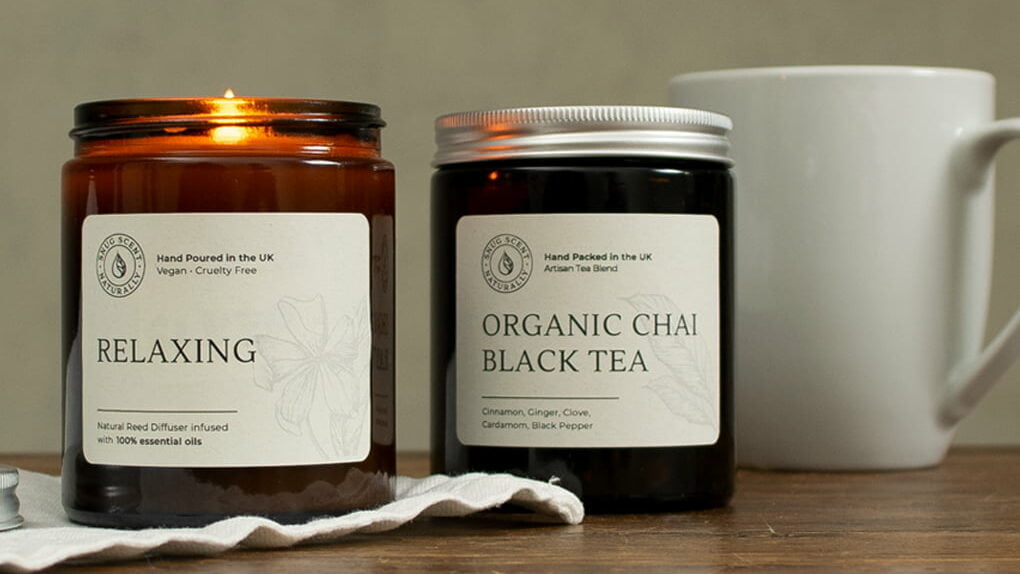 This set comes with a natural essential oils candle in your choice of scent and a jar of organic black chai tea. The tea is made with organic black tea leaves, cinnamon, cloves, cardamom, ginger and black peppers – superb for warming up on a cold winter night!
This set is the ideal present for anybody who loves natural candles and a rich cup of tea. It's also great for someone whose favourite beverage is black tea or, even better – chai tea! Someone who loves natural and organic products will appreciate this gift even more.
Everyday Smudging Set
Smudging is a great way to start anyone's day or wind down before bed. It only takes a few minutes, but the benefits are worth it! So give this gift to someone who needs a little relaxation and cleansing.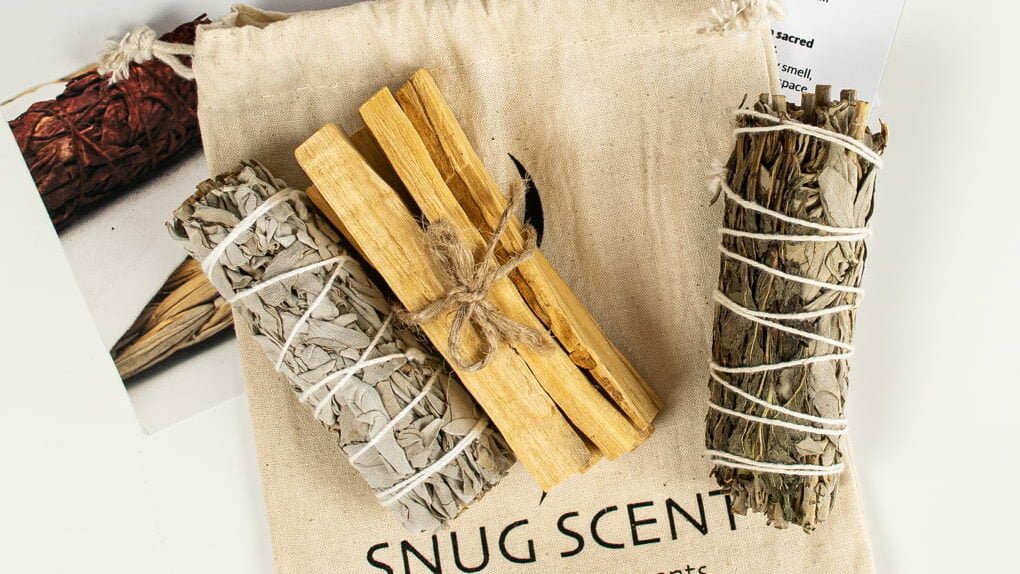 This little set includes white sage, palo santo and white sage with peppermint smudge sticks, all placed in an organic cotton bag!
This set is great for someone who loves yoga and meditation. Also, this set is excellent for anyone who loves natural products and wants to try smudging. If you want to be extra generous, consider one of the other two smudging sets that come in a box.
Housewarming Smudge Stick Gift Set
This smudging kit is ideal for anyone who needs to cleanse, purify or bless their home. It makes a great housewarming gift or addition to any household! This set includes white sage with sea lavender, Palo santo, a Stoneware dish, and a box of matches with a Ginkgo leaves illustration.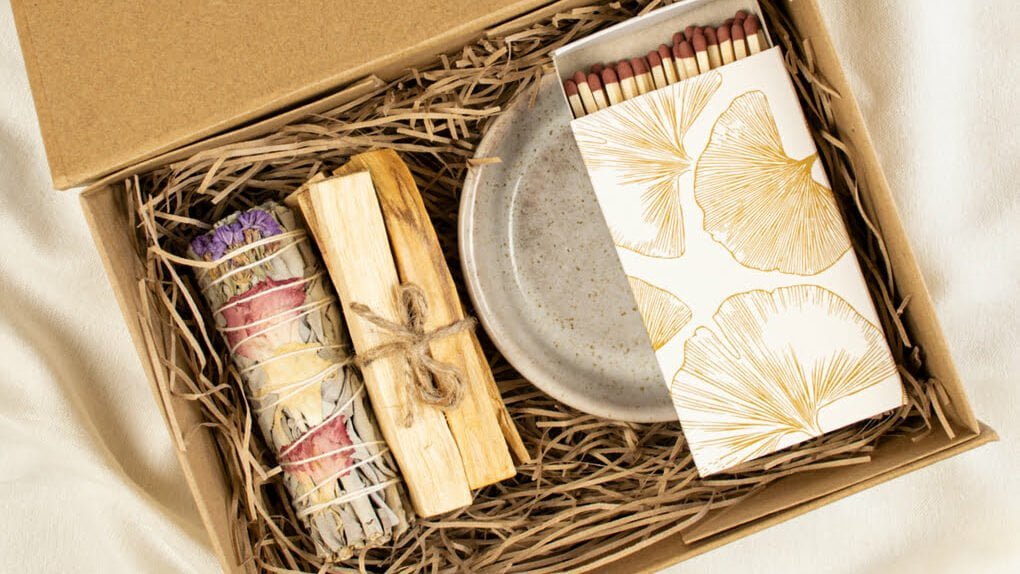 The smudge stick is made of natural herbs and palo santo of naturally fallen branches. They are an excellent way to cleanse and purify your home, Particularly during and after the Christmas shopping season.
This gift set is a beautiful present for anyone moving into a new home or just wanting to freshen up their living space. It's also great for someone who loves natural products and wants to get rid of the bad energy around them.
Harmony Smudge Stick Gift Set
The harmony smudging set is ideal for cleaning space and yourself daily. The set includes four smudge sticks: White Sage and Lavender, White Sage, Palo Santo, and White Sage with dried carnation flowers.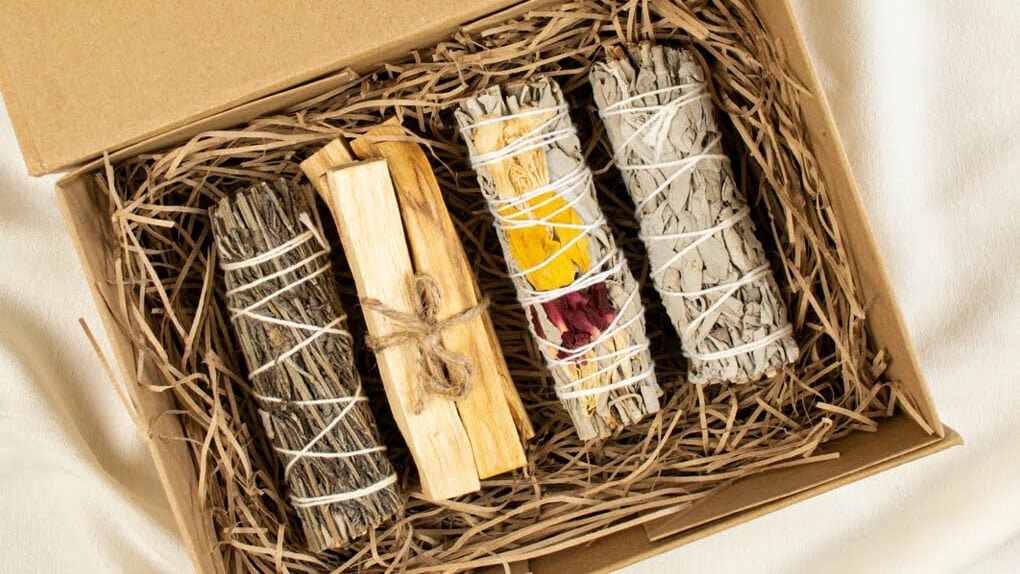 Each of these smudge sticks is made with natural herbs and materials, making them fantastic for getting rid of all negativity surrounding you and filling the space with seasonal cheer.
This gift set is wonderful for anyone who wants to cleanse their space on a regular basis. It's also great for someone who loves natural products, enjoys the ritual of smudging and wants to try out different smudge sticks.
Self-Care Wax Melt Burner Gift Set
This set is ideal for anybody who needs a little TLC. This beautiful gift box contains an organic cotton bag with a self-care wax melt sample collection to suit any mood, unscented tealights and a burner in the style of your choice. You can choose a burner style from minimalistic and natural to terracotta effect or even darker design.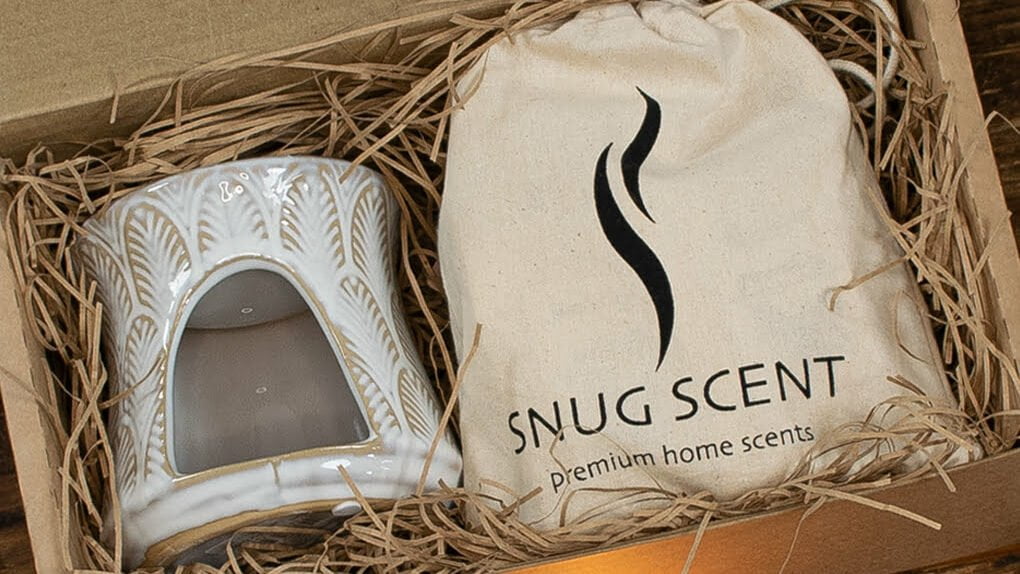 Choose from a selection of wax melts to suit your mood, light up a tealight and then sit back and enjoy the ambience of your beautiful burner.
This set is perfect for anyone who enjoys the ritual of melting wax and letting the scent fill their home. Also, this gift set is perfect for people who love natural and essential oil products or anyone who just wants some self-care time to relax and unwind.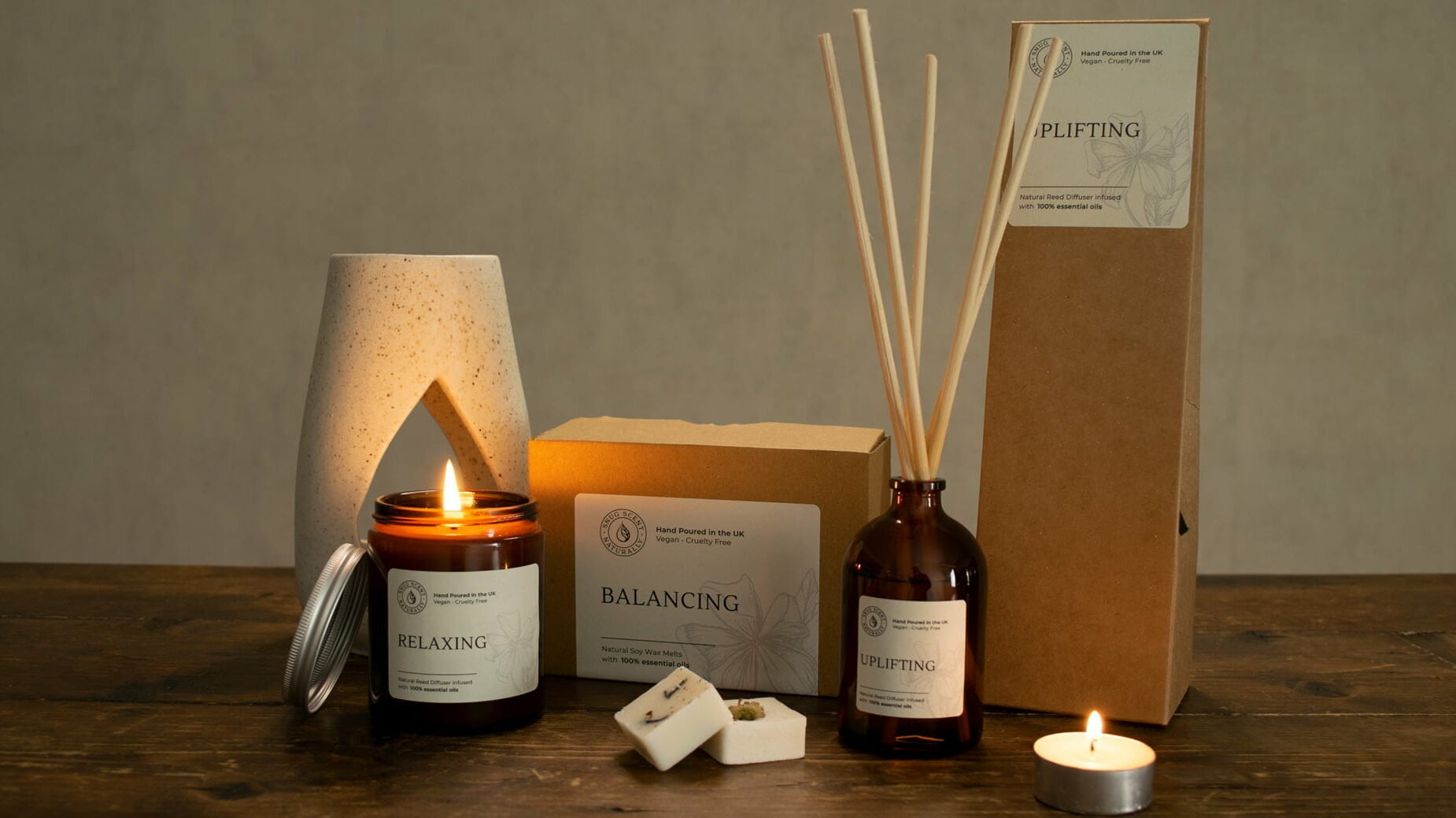 So if you're looking to cross everyone off your list this year, start shopping now. We've put together this guide of some of the best early bird Christmas gifts so that you can get started right away.
If you still can't find anything that strikes your fancy, perhaps it's time to build your combination of gifts for your loved one. For only £3, our gift boxing service includes a kraft gift box with recycled paper filling and a twine ribbon. No matter which option you choose, it will be hand-packed with care by our team.
P.S. If you are sending your gift directly to the recipient and would like us to include a handwritten note, please let us know in the notes section during checkout. We promise not to include any financial information in the package.