Make Mother's Day one to remember with a gift as unique as she is. That is why we've gathered together our picks of thoughtful and beautiful presents that she'll love this Spring. We've gone for all-out luxury with natural, sustainable and hand-made products that will make her feel very special.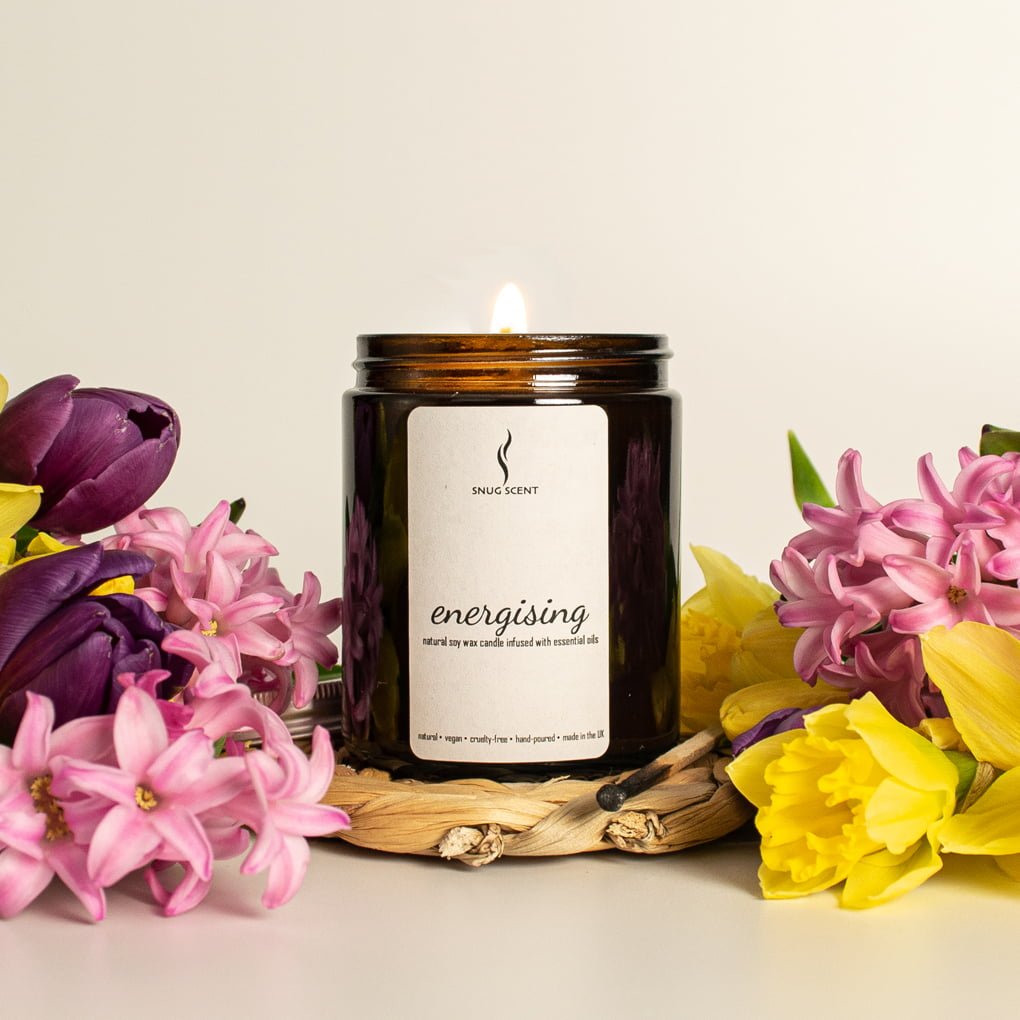 Natural Soy Wax Candles
If your mom is a candle admirer, then we've got the perfect gift for her. Our natural and vegan candles are hand-poured and made using only pure essential oils. They come in a range of scents, so you can find the perfect one for your mum.
Vegan Reed Diffusers
If your mom loves something that does not require as much attention as candles do, we also have reed diffusers. Our reed diffusers are naturally derived and made with 100% pure essential oils. These reed diffusers are 100ml and will last up to 4 months, so it means that this thoughtful gift will be remembered for a longer time.
Candle and Reed Diffuser Gift Box
We have also combined a gift box set of natural soy wax candle and a vegan reed diffuser. This set comes in a pretty kraft box with magnetic closure, floral sleeve and personalised greetings card that's perfect for gifting and is a great way to show your mum how much you appreciate her.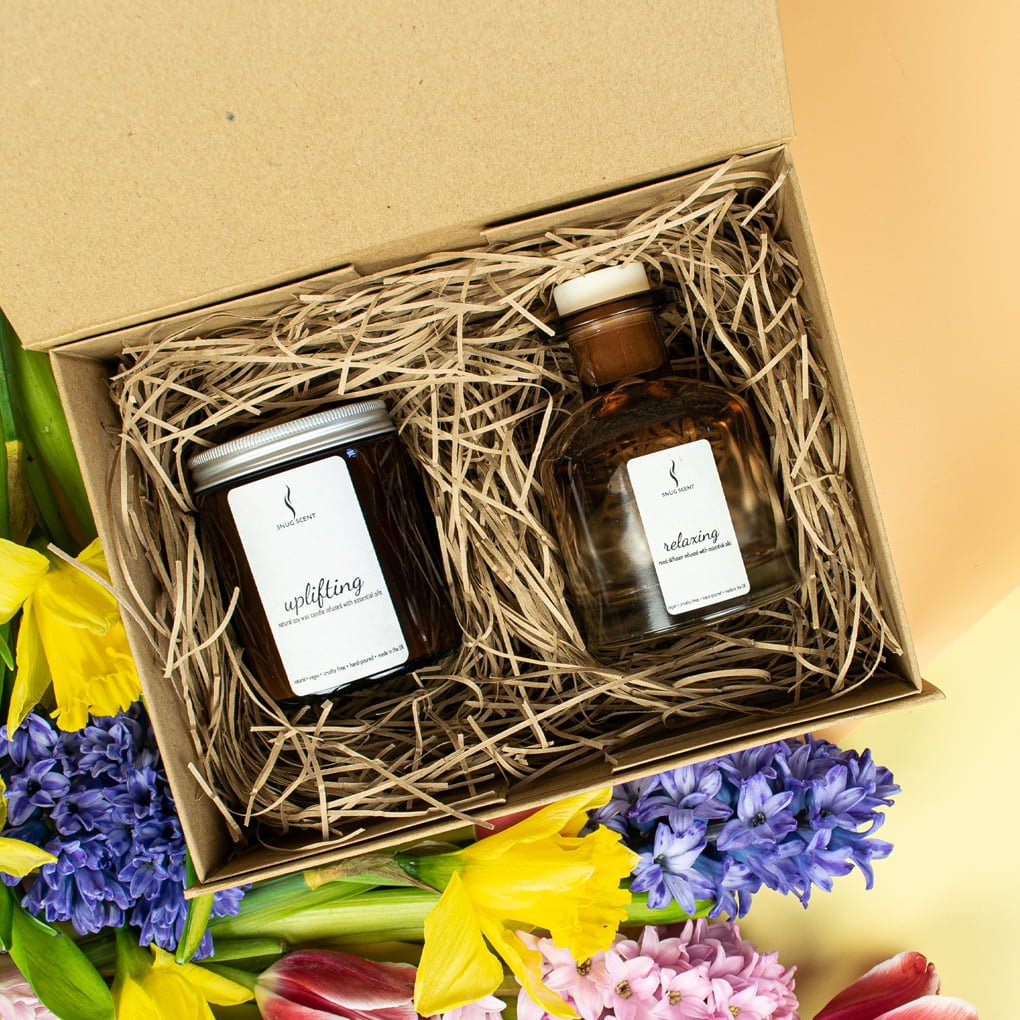 Soy Wax Melts
Maybe your mom is a wax melt enthusiast? Then our natural soy wax melts are the perfect gift for her. Our natural range is made with 100% natural and pure essential oils and they come in a range of scents that will suit any taste. The luxury soy wax melts range is made with premium fragrance oils that don't contain nasty phthalates, PEG's, parabens or silicones, furthermore they are vegan and cruelty-free. And they come in the most beautiful sleeves, which makes them perfect for gifting.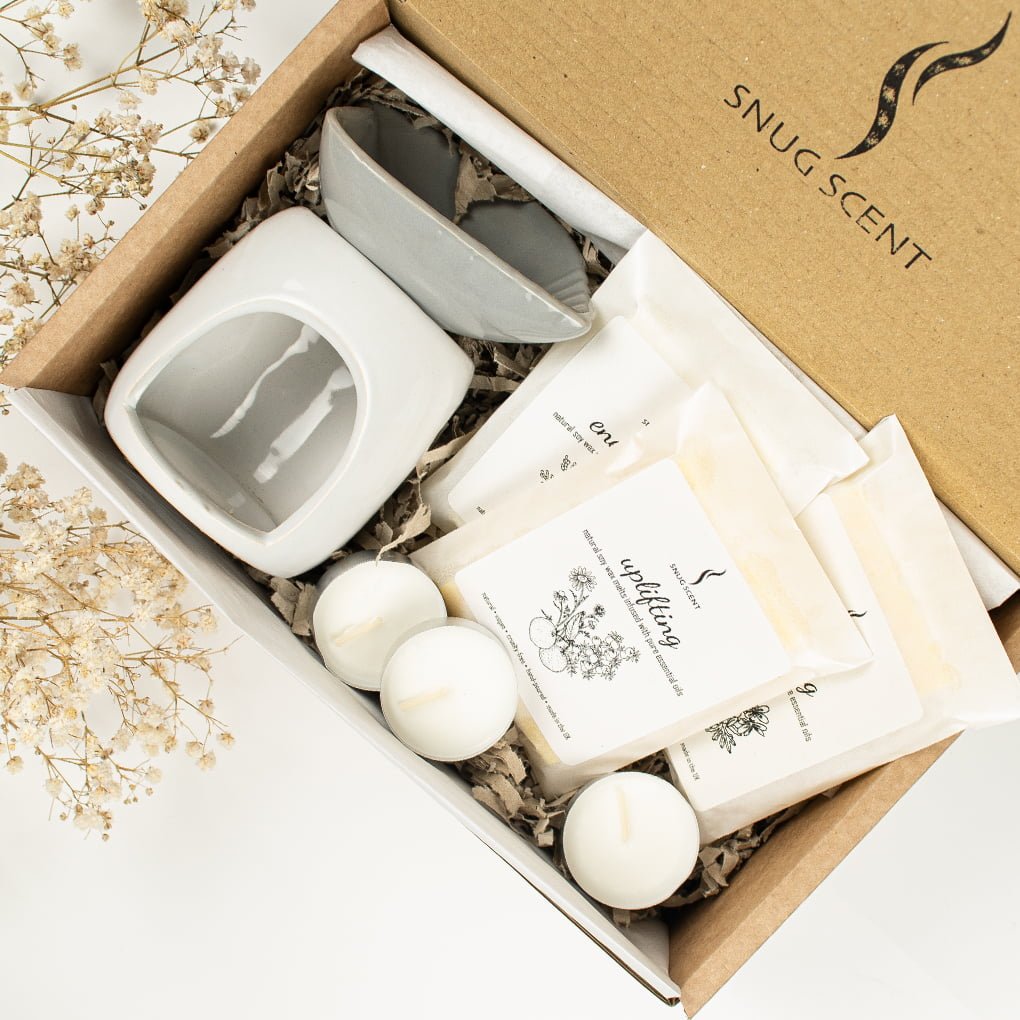 Wax Melt Burner Set
Last but not least, all our soy wax melt sachets can be combined with any of the wax melt burners and natural tealights! This set is great for moms who want to dive into the world of wax melts (and we can assure you, this journey is a delightful one!).
Smudge Sticks
Is your mom a fan of herbs and uses them to cleanse and purify her home or office or wants to start doing that? If so, our smudge sticks are perfect for her! Made with natural herbs and bound with organic cotton, these smudge sticks will help cleanse and purify her space. We have a variety of smudge sticks, including Dragon's Blood White Sage or Palo Santo sticks. These can be gifted as single sticks or as a set with an apothecary jar of safety matches and a stoneware dish.
Accessories
To add that extra special touch to each gift, we offer some stylish accessories, like Safety Matches in an Apothecary jar or a set of candle Wick Trimmer and Snuffer.
Mother's Day special box edition
If you want to go the extra mile, we offer personalised greetings cards for your mum. Just tick the box 'Buying as a gift?' at the checkout, making it a unique gift that's perfect for your mum! Also, if you would like to upgrade your present with a luxury magnetic gift box and a floral sleeve, you can do so at the checkout. Just select 'Upgrade to Mother's Day gift box' and we will take care of the rest for you.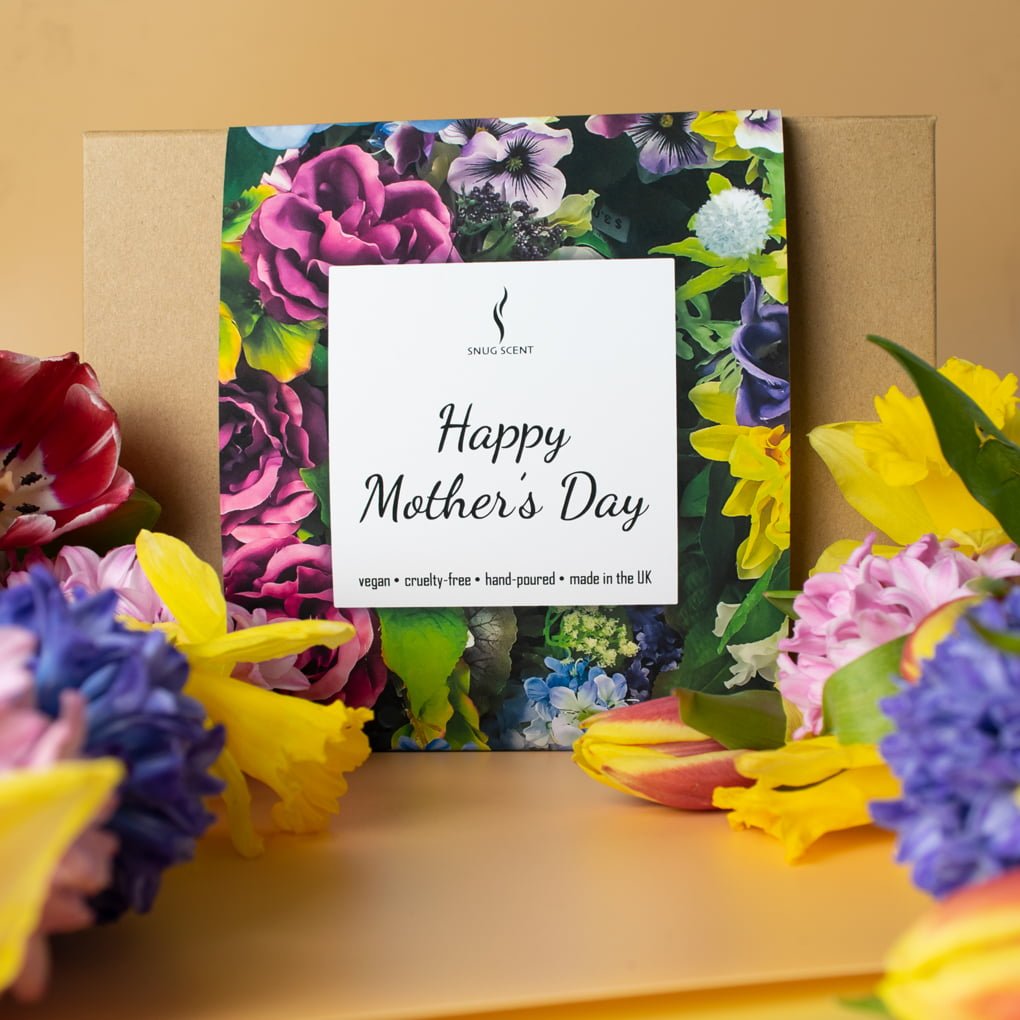 We hope that this blog has given you some ideas for that perfect present. Whatever you choose, we know your mum will appreciate the thoughtfulness behind it. And most of all, you could use these presents together, that way you can spend some quality time with her and create some beautiful memories.
With Love and Light,
Snug Scent