Valentine's Day is a day to express your love and appreciation for the special people in your life. Whether you are celebrating with a long-term partner or just starting a new relationship, an abundance of unique and romantic gifts will make this Valentine's Day one to remember. And sometimes, you are the person you need to show how much you care and appreciate. So, forget about boring red roses this year and give the gift of improved lustiness and well-being.
Calmness is born from love
The hustle and bustle of everyday life can be taxing, but Valentine's Day is the perfect time to step away from it all and create a moment of peace and serenity. Here you can find a few natural and thoughtful ideas that will make your Valentine's (or actually any!) Day special.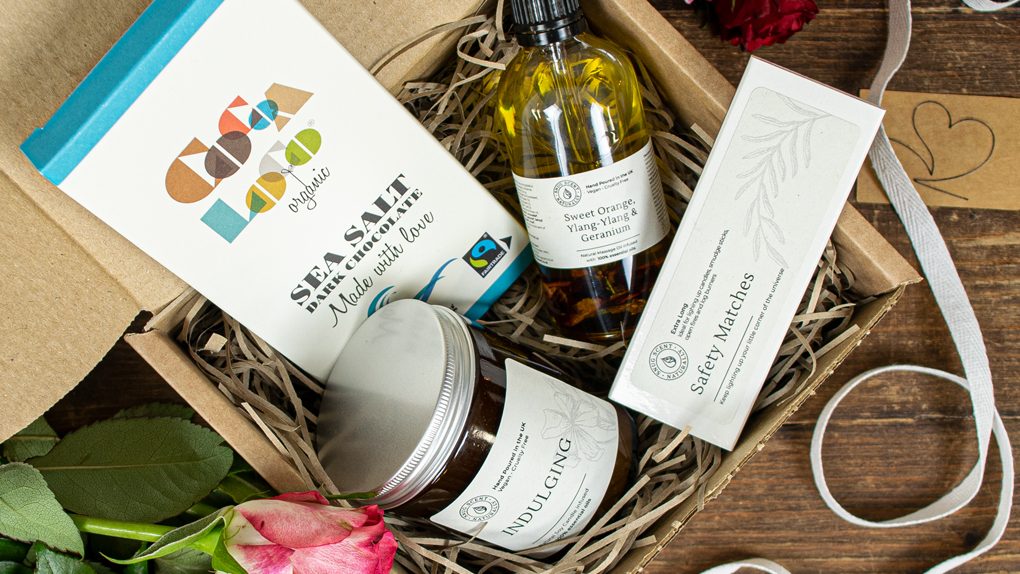 Set the mood with a natural candle
Candles fill a room with a calming ambience, and natural candles take it up a notch. With its natural aromatherapy oils, this Indulging candle will make your space smell like heaven! Not to mention, the wax is made from soybeans which help keep the air cleaner. This candle is not only romantic and thoughtful but also totally sustainable and eco-friendly.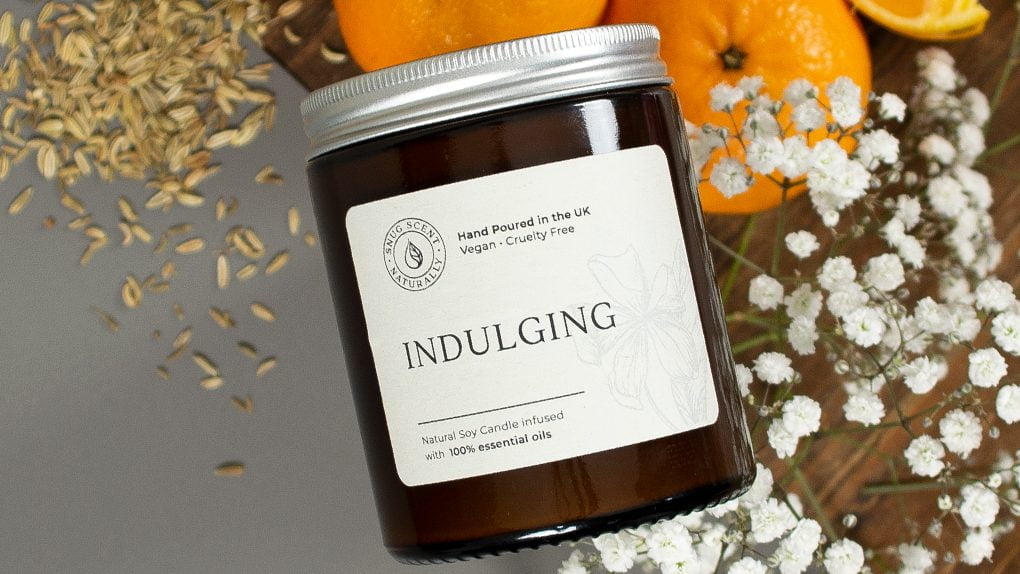 Indulging essential oil soy candle holds a Citrus and Sweet, slightly Floral scent with Woody, Spicy and Earthy undertones. A blend of Petitgrain, Clary Sage, and Patchouli essential oils can help raise your sensual energy and enhance your connection. A combination of Tangerine and Fennel oils can freshen up your space while also revitalizing the senses and boosting sensual desire.
Unwind with a massage oil
What better way to show yourself or your loved one love than with some well-deserved pampering? Whether you treat yourself to a spa day or give the gift of relaxation to your partner, natural massage oil is a great way to nurture the body with its nourishing and rejuvenating properties. Perfect for any massage session, your special someone will feel The Love with this thoughtful body oil!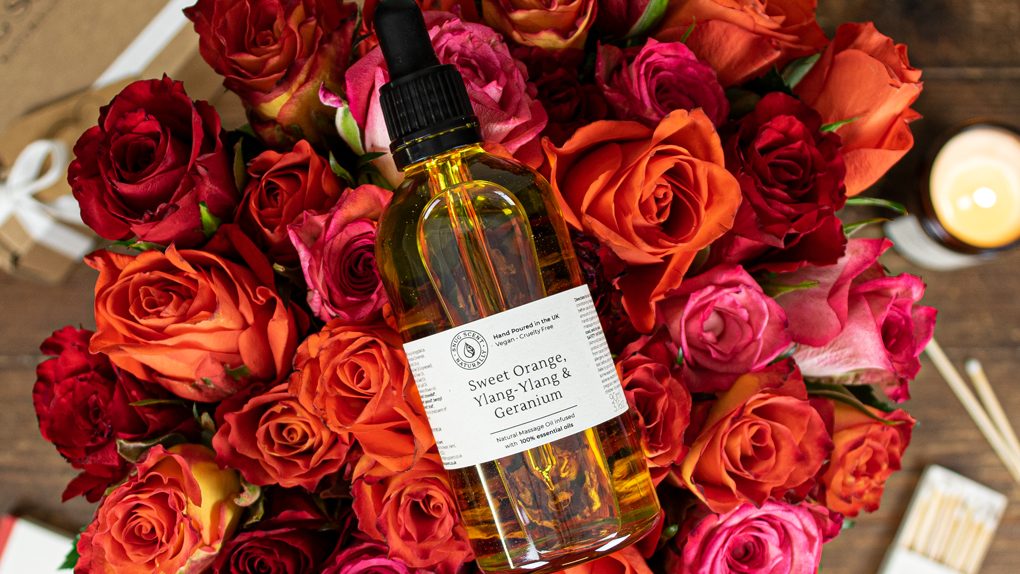 The base is made from an all-natural blend of cold-pressed Almond and Jojoba oils and is specifically designed to nurture your skin and leave it feeling silky smooth. The unique blend of Sweet Orange, Ylang-ylang, Geranium and Patchouli provides natural sedative and stress-relieving properties to help you relax and unwind.
Sweeten it up with organic chocolate
Nothing says "I love you" like a box of chocolates! But this Valentine's Day, why not opt for something a little healthier? Organic chocolates are the perfect way to give your special someone a sweet treat without any of the guilt. The rich and creamy taste is sure to satisfy even the most discerning palate, with no added fillers or artificial flavours. Select between a delicious dairy (Swirly Marbled chocolate) or vegan (Dark Chocolate, Sea salt, Cocoa Nibs & Hazelnut and Chilli & Lime) chocolate bar – the choice is yours!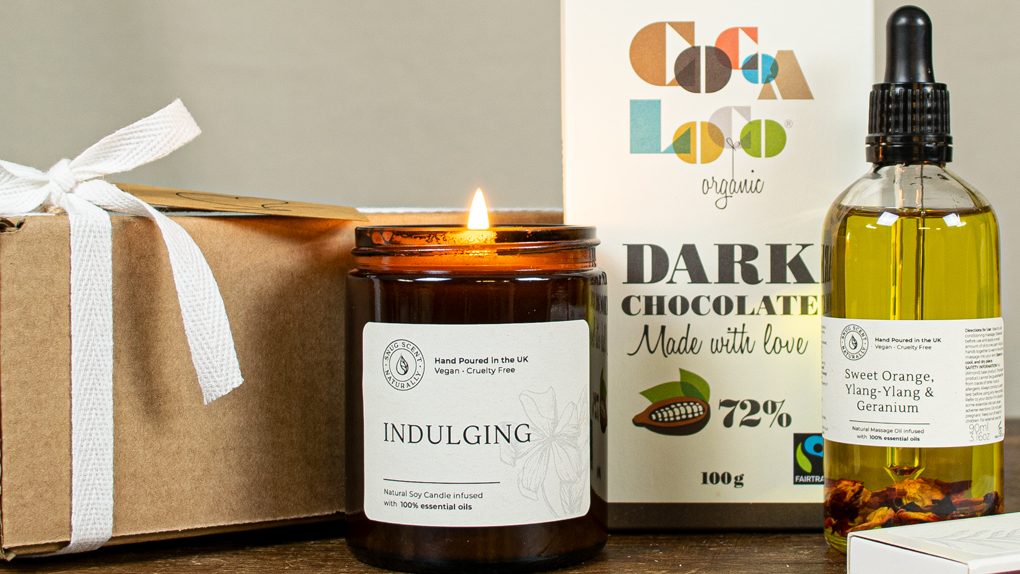 Not only is this gift healthier, but it's also totally sustainable and eco-friendly and it's outer packaging is recyclable, while clear wrap is compostable. Plus, organic dark chocolate is a natural aphrodisiac, so it's perfect for creating memorable moments of passion between you and your partner.
Show how much you care
This Valentine's Day, show your love with natural gifts that will make a lasting impression! These unique and thoughtful ideas are the perfect way to celebrate the season of love. So, stop searching for the same-old roses, chocolates, and cards, and give something that your partner will truly appreciate. With these natural gifts, you can show your love and appreciation in a way that is healthy, sustainable, and eco-friendly!